Thanks to everyone who joined our release webinar today!
In case you couldn't join us or would like to share our session with others, you can view it again below. You can also view the slides as you please.
Release Highlights:
-NEW- Smile CDR Customer Download Site supporting both Docker and non-Docker users (Smile CDR)
EMPI now offers phonetic and asynchronous matching, FHIR operations for administration, and batch operations for maintenance and testing (HAPI + Smile CDR)
Node Package Manager (NPM) Package Support helps organizations who are trying to adopt and implement any of the emerging Implementation Guides (IG) for payer data exchange, consumer APIs, etc. (HAPI + Smile CDR)
NPM Package Server enables enterprise organizations to run their own secure local package server instead of fetching packages from the internet (Smile CDR)
FHIRPatch and Diff go hand-in-hand to quickly create or apply high-precision changes to data within a resource (HAPI + Smile CDR)
Terminology services in Smile CDR now include native support for the following new code systems: Units of Measure, Mimetypes, Currency, Country, and US States; LOINC v2.68 (HAPI + Smile CDR)
GraphQL API can now be fully secured, including fine-grained access control over data released through the API (HAPI + Smile CDR)
MongoDB FHIR Storage module now supports OR searches; improvements for multiple concurrent writes to same resource (Smile CDR)
JavaScript engine updated to GraalVM; high performance and enables a path to additional languages such as Ruby and Python (Smile CDR)
You'll find the full details in the Smile CDR 2020.08.R01 Changelog.
We are continually learning so much from your participation — so drop us a line to let us know how we are doing and what we can do better!
Stay tuned for more updates on our next release in November!
Update: Release Webinar full recording is now embedded above.
Follow us on social: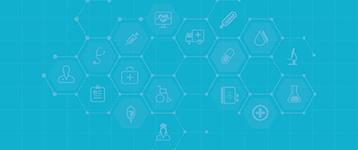 The Urgent Need for HL7® FHIR® Adoption
Healthcare depends on the timely sharing of information...
Read More >>
Recent Posts