The Smile Payer Member Portal (PMP) is the ROI you've been waiting for from the CMS1 Patient Access Final Rule.
Investment in the Smile PMP is a strategic business decision to modernize and deliver intentional digital experiences, while reducing administrative burdens and delays in service. Open the right digital door at the right time for your members, and unlock your ROI.
Direct member access to their own FHIR®2 data is revolutionary.
Be a part of the revolution.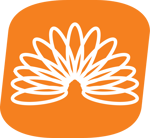 Access clinical records across different providers, including lab results and medication history

Access longitudinal medical claims, including a detailed explanation of benefits

Access plan allowances and balances

Search for and compare providers based on name, specialty, and health plan and save preferences in 'My Directory'

Communicate with and receive newsletters from admins

Manage all SMART3 on FHIR access to their FHIR data
Customizable branding and content

Admin Portal that allows easy engagement with member queries and troubleshooting member issues

Single Sign-on member portal for easy access

Ability to send newsletters and notifications to specific member groups - such as members with a higher risk of chronic diseases

Assign personal representative (power of attorney, caregiver access etc.) to oversee and bridge gaps in care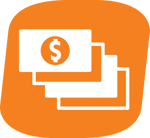 Your Return on Investment:
Alleviate administrative burden by decreasing cost and time on customer service calls

Enhanced service offering and loyalty plans resulting from automation and alerts during events and changes

Build nurturing relationships with members through responsive and personal interactions and messages
The Smile PMP is part of the Smile Health Data Fabric and supports data integration and ingestion.
Looking to go-live rapidly with a fully managed solution? Smile offers Managed Services. It's the solution that provides you efficient implementation, operation and support services, allowing you to focus on your business, not IT maintenance.
Need additional support during implementation? Click here to learn about Smile's Premium Support and Professional Services Packages, for all your technical support needs.
Centers for Medicare & Medicaid Services

Health Level 7 (HL7®) Fast Healthcare Interoperability Resources (FHIR)

Substitutable Medical Applications, Reusable Technologies (SMART)