Secure transfer of member data from one insurance carrier to another is made simple with the Payer-to-Payer Solution from Smile Digital Health.
CMS Compliance: A Quick Refresh for Payers
The CMS1 2026 Proposed Rule mandates that Payers must have the means to initiate, share and transfer clinical records, as well as claims and encounter data, and past and pending prior authorization requests, at a member's request during enrollment via a FHIR®2-based API3.
Get Compliance Ready: Our Payer-to-Payer Solution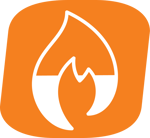 Leverages the FHIR Specification
Our current solution leverages the Patient Access API and FHIR from the outset, and leaves the door open to scalability and adaptability to an evolving set of rules. Our team is working on a new approach to support our customers in meeting the new Payer-to-Payer requirements outlined in the Advanced Interoperability 2026 Proposed Rule. Get in touch with us to learn about how Smile can help you be compliant. Get in touch with us to learn about how Smile can help you be compliant.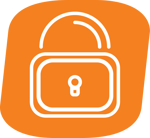 Established Authorization and Authentication Protocols
By employing Open Authorization (OAuth) 2.0, the industry standard for authorization, patients can grant both the sending and receiving payer access to their healthcare data without risk to their identities or passwords, safeguarding both consent and privacy.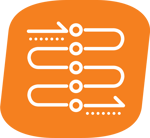 Boasts a Secure and Streamlined Data Transfer Process
Plans can rely on a streamlined data transfer experience with the Smile Payer-to-Payer solution. Our suite of features work together to protect confidential data from exposure to unverified third-party applications while ensuring the right information is transferred to the right people. With an intuitive and customizable user interface, members can make transfer requests within seconds, and admins can get notified on and manage all incoming requests.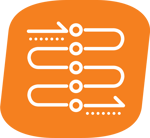 Centers for Medicare & Medicaid Services

Health Level 7 (HL7®) Fast Healthcare Interoperability Resources (FHIR)

Application Programming Interface (API)