The Smile digital Quality Measures (dQM) solution is the market-leading solution for digital quality measures and quality reporting.


The Smile dQM solution turns your weeks-long process into mere minutes, while offering care gap analysis—increasing your profitability and setting the stage for better care quality.
Out of This World Performance:
Smile dQM Solution
1,000,000 patients
250,000,000 FHIR resources
Results in <60 minutes
How does the Smile dQM solution manage to achieve such a significant increase in speed?
Setting the Stage for Better Care Quality
We all know the high cost and significant burden on quality admin teams for extracting, normalizing, aggregating, reporting, and submitting quality measures to Centers for Medicare & Medicaid Services (CMS). On top of that, care quality across the industry is currently being completed with inconsistent reporting, preventing care quality from being measured and compared like-for-like. Normalizing quality measure reporting with Clinical Quality Language (CQL) is the first step.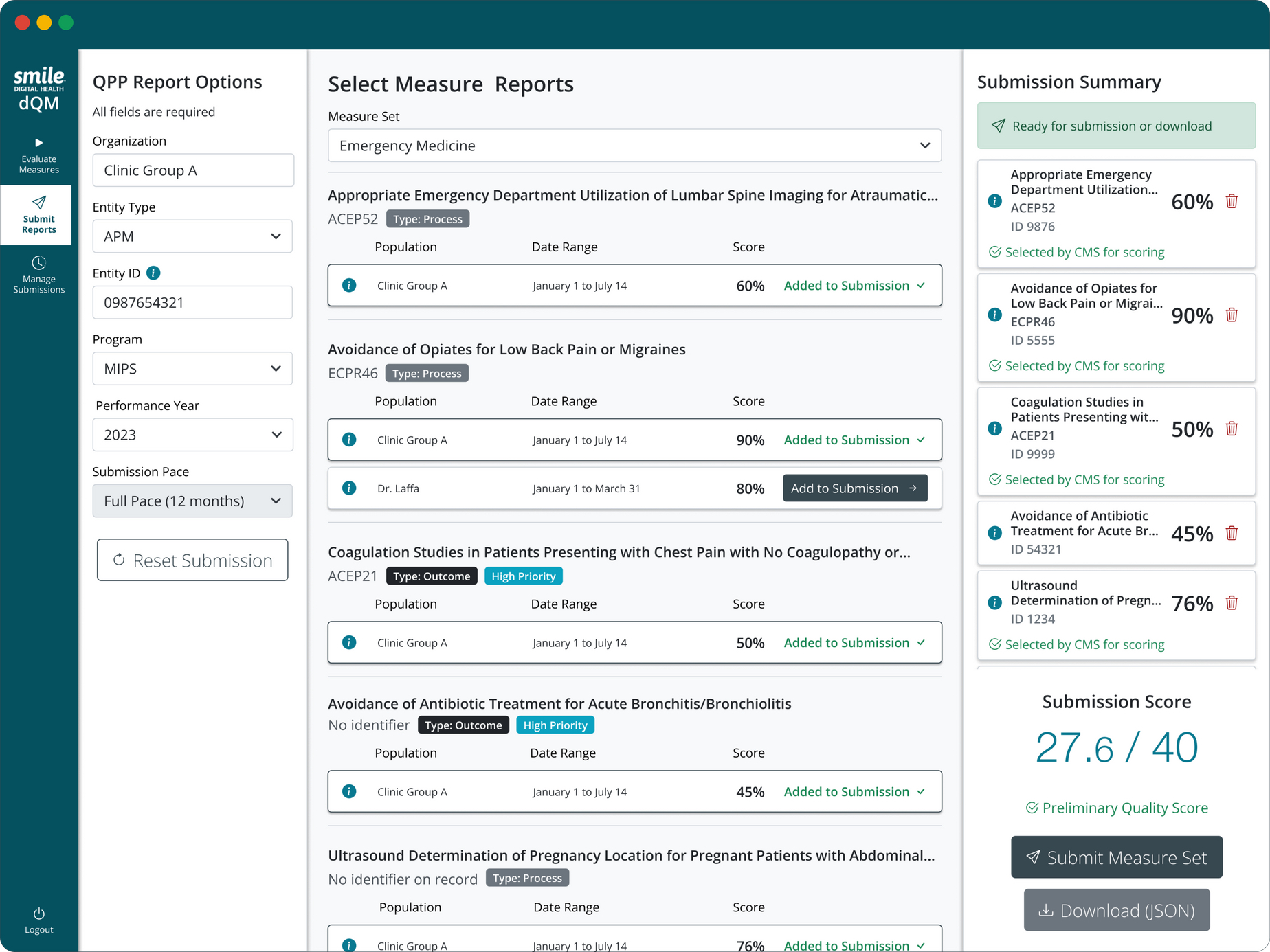 Boost Profitability and Care Quality—all-in-one.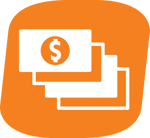 Automate Workflows
✔ Decrease manual abstraction effort

Increase Speed
✔ Direct API Submissions

Increase Accuracy
✔ Use of open standards

Up & Running faster
✔ Expertly authored measures & CQL experts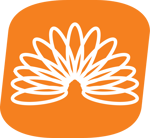 Improve Clinical Performance
✔ Improved access to actionable clinical performance data

Improve Care Collaboration
✔ Greater collaboration between clinicians and hospitals via EHR data sharing

Continuous Value
✔ Foundational to improving clinical care quality by coupling with Clinical Decision Support (CDS), Clinical Practice Guidelines (CPGs), and care gaps
Need Direct API Submissions?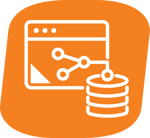 Want to identify Care Gaps?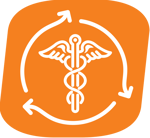 Automating your submission processes through direct API submission to CMS using a SMART on FHIR app with an intuitive UI for workflow management
Increasing chance of better scores for your providers through understanding failed measures and preventing future gaps
Freeing up your resources and mitigate risk with the ability to license our existing quality measures today, as well as the ability to contract our Knowledge Authors to build custom measures as needed.
Interested to learn how the Smile dQM solution can work for your organization?