Your Starter-Kit and Expert Guide for Sustained and Scalable Data Transformation
The #SmileInside Starter Kit is your expert guide to creating interoperable healthcare products, quickly and more effectively so that they can deliver real value within the ecosystem. Built upon our enterprise-level Health Data Fabric, the #SmileInside Starter Kit ignites your product innovation cycle and reduces your time to market. The comprehensive suite of tools and expertise you receive allows your business to bake secure and scalable interoperability, right into your product.
With #SmileInside, you can save your organization substantial costs, duplication of effort and resources when bringing your products to market.
What's Included in the #SmileInside Starter Kit?
Whether you are building, deploying, optimizing, or scaling, our comprehensive suite of tools and expertise ensures your success. The #SmileInside Starter Kit includes:
✔ Development license for the Smile Health Data Fabric built on HL7® FHIR®
✔ Access to experimental modules
✔ Security features
✔ Access to Smile's Clinical Reasoning platform
✔ Comprehensive training on Smile, FHIR and CQL
✔ Production readiness support
✔ Architecture reviews with roadmap refinement and use case development
✔ Ongoing regular consultation for best practices, recommendations, and access to Smile's FHIR, technical, implementation expertise
The #SmileInside Starter Kit is an industry-tested, non-proprietary, composable and flexible foundation for you to create interoperable healthcare products quickly and more effectively.

Real world interoperability that is both stable and flexible takes deep and broad expertise—and that is exactly what #SmileInside offers you!

The #SmileInside Starter Kit is your guide to igniting your product innovation cycles, so that you can support your customer's digital transformation journey and move the ecosystem towards #BetterGlobalHealth. Infuse your products with industry-tested, leading edge data capabilities that you don't have to build yourself.
Your

GUIDE

to Ultimate Growth as You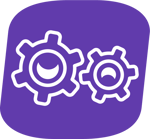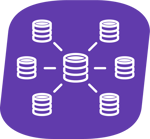 Position your product today, to meet the demands of the healthcare ecosystem of the future by:
Leveraging a continuously innovated data infrastructure that unlocks the potential of the Internet of Health

Seamlessly integrating your product into larger health data ecosystems

Ensuring your overall data strategy is robust and future-proofed

Accelerating and optimizing your path to market

Keeping on track during production and launch at scale
Choose Success. Choose #SmileInside and elevate your healthcare innovations, future-prep your data assets, and streamline your path to market success.
Why wait? The future of healthcare is now, and #SmileInside is your trusted guide and partner.
We have guided more than 50 IT vendors through their journey of building, deploying, scaling and optimizing their healthcare innovations.
"Smile Digital Health provides a cloud-based FHIR data repository solution that ensures our clients have the most robust clinical database." - Ken Chandler CEO of Opala
"With Smile, we can help our clients establish interoperability between health systems build the next generation of apps for their organization." - Hamid Akbari, Chief Executive Officer of Blanc Labs
Our Sales Representatives will be happy to hear from you and can share how the our #SmileInside Starter Kit can help you achieve the data transformation you require.

Talk to Our Sales Representative Today!