As vital as any medicine, healthier data means healthier communities. When you can access, connect and share information without barriers, insights can follow patients throughout their journey.
Data can't help anyone when it sits in a silo. Whether from legacy systems that don't play well with others or networks too tangled to be effective, data liberation puts you and your patients first. Connecting records and insights should never be locked-in to a single relationship.
Harmonize with the whole healthcare system.
From hospital to rehab centre to pharmacy to long-term care, connections are critical at every step of the patient journey. Smile helps data talk, move and evolve along the way so that information is available whenever it's needed to whomever needs it.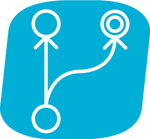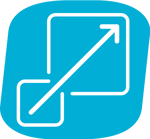 Commit to your patients, not your data partners.
Smile keeps the power in your hands, and scales up or down to fit your needs even as they change. We know that better global healthcare needs everyone to work together. That's why our approach lets you retain the best elements of your existing operations and relationships without disruption.
Keep it clear.
When you can analyze data, spot trends and develop insights that reflect the big picture, decisions that drive innovation and improve patient outcomes come easy. It all starts with better data. Smile helps make business intelligence simple, wherever that data is coming from.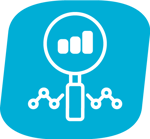 Build once. Use everywhere.
Even the smallest implementation can grow into something incredible. Our approach ensures the work can scale up, down, left or right to suit the landscape and your needs. Smile solutions are built to be interoperable at every level to embrace the reality today and the possibility tomorrow.
Share seamlessly, accurately and securely.
Smile helps ensure your stakeholders have the data they need at their fingertips. Of course, interoperability doesn't mean an open door. You'll be able to monitor, authorize and audit with greater ease than ever.