Imagine that you're traveling abroad with your family when you experience a sudden health issue that requires a visit to the local hospital. Picture the stress, frustration and helplessness as you try to navigate language barriers and cultural differences in an attempt to provide the local clinicians with health history, medications list, care plans, and the likes.

At Smile Digital Health, we view this as an unnecessary burden on patients and hospitals.

Our future utopia is one where any patient, in any country, can easily access a relevant summary of their clinical and health information. This summary would be digitally accessible, secure, and easily transported with the patient wherever they go, to be accessed whenever they need it.

Our solution is simple: We make the process and mechanism of generating, receiving and interpreting a patient's medical summary easier, faster and more accessible for health institutions.

To help reach this ideal state, a growing number of countries are investing in the International Patient Summary (IPS), a standard specifically designed to help break down data silos across state, provincial and international borders. And thanks to advances in both technology and interoperability standards, the process of adopting and implementing an IPS today is far more simplified than it has ever been.

IPS is not a new concept and has existed for some years. However, the process of generating a summary is burdensome and not standardized. In this blog, we provide a brief overview of the origins and evolution of the IPS, and share how our solution simplifies and scales the exchange of health information for cross-border care.
What is the IPS?
Think of an International Patient Summary as a simple snapshot of a patient record that allows a patient's most important health data to follow them wherever they go. It contains essential healthcare information that can be used in unscheduled, cross-border care scenarios.

Unlike providing access to a full patient record, the IPS is intended to be simple, minimal and non-exhaustive. The data it contains is specialty agnostic—based on global vocabularies that are both usable and understandable in any country.

The challenge here is that different regions, jurisdictions and countries have different rules and requirements. What may be a mandatory field in the IPS of one region, may not be in another. Generally, an IPS has the following sections or fields:



When it comes to scaling up IPS generation globally, given that different jurisdictions have different requirements, a one-size-fits-all template will not work.
Before we dive into the solution, it's important to understand some of the history of IPS.


Origins & Evolution: IPS
The origins of the International Patient Summary date back to 2016, when the European Committee for Standardization (CEN) began work on the first IPS project. The project was a joint partnership between multiple standards development organizations (SDOs), including Health Level 7 International (HL7®), CEN, Integrating the Healthcare Enterprise (IHE), International Standards Organization (ISO) and SNOMED International. This work resulted in the creation of the CEN EN 17269:2019 and ISO 27269:2021 standards.

After the first standards were approved in 2019, HL7 published its IPS Implementation Guide. The guide provided examples of how IPS could be constructed using the FHIR® (Fast Healthcare Interoperability Resources) standard, including technical specifications on how to represent elements and sections in the IPS summary document.

Combined, the IPS standards and implementation guide offered a framework on how to create a usable patient summary. But there were still challenges with implementing the IPS at scale across borders—such as inconsistencies in clinical terminology, missing or restricted fields, quality of information, and a lack of consensus and adoption. Additionally, interoperability concerns began to arise as individual states, provinces, nations and territories created their own unique versions of an IPS.

In short, a manual implementation of IPS created significant administrative burdens and didn't allow for true interoperability.

While IPS had the power to transform health data portability in many scenarios, it could only be useful when there was a way of generating it.


The Revival: Implementing IPS at Scale with Smile
To address the inherent challenges associated with IPS implementation at scale, Smile has developed a dynamic, flexible solution to remove the complexity and administrative burden from creating patient summaries. We've accomplished this by using an electronic and extendable implementation of the $summary operation, which can automatically extract patient data from existing electronic health record (EHR) systems.
Using our Health Data Fabric platform, our IPS document generator empowers health ministries from every jurisdiction and nation to create their own profile for an international patient summary. After an IPS profile is created, the Smile algorithm mines the FHIR repositories for clinical data. Then, the data for all sections is automatically extracted and transformed to generate an IPS document.
This is accomplished through three extension points in our API:
Section registry - Defines which sections of data will be included in the IPS.

Generation strategy - Determines which data will be pulled from the FHIR repository for inclusion in IPS documents.

Narrative templates - Creates a human-readable, textual representation of the IPS data.


Want to learn more about how to optimize a patient summary solution with FHIR-Based Implementation?
Join Us On the Next Step of IPS
While it has been in development for some time, the IPS was brought into the global spotlight in 2021 after the G7 countries committed to working toward the adoption of a standardized minimum health dataset. To achieve this goal, the G7 published its own International Patient Summary roadmap (G7-IPS), and began working with the Global Digital Health Partnership (GDHP) to advance its IPS efforts.

With the G7 health ministries and GDHP already committed to adopting the International Patient Summary, it's clear that IPS represents the next step in revolutionizing health data portability across the world.

If you're interested in taking the next step toward IPS implementation, Smile Digital Health is your trusted vendor-partner. Our enterprise FHIR-native data platform was built by the developers of the open source library HAPI FHIR. Designed around the HL7 FHIR standard, Smile can easily ingest different data formats from different sources in whatever format is convenient for those sources (for example, HL7 v2, CDA, flat file, etc.). And our IPS document generator can help you eliminate data silos by implementing IPS at scale.

Our fully FHIR-based IPS solution is a game-changing variable that we developed to resolve the current issues around implementing at scale, around the globe.


Ready to leverage our document generator for your IPS implementation?
Follow us on social: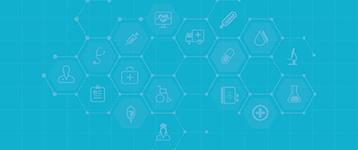 The Urgent Need for HL7® FHIR® Adoption
Healthcare depends on the timely sharing of information...
Read More >>
Recent Posts