No more one-and-done: the era of single-function apps is over. Tomorrow's healthcare data talks, connects and plays well with its ecosystem, then evolves to stay valuable. For devs, the journey to FHIR standards means building on a better foundation. One that allows every app to grow to meet new needs and impact new patients. If healthcare had an app store, it would be FHIR.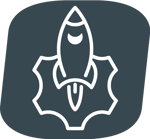 Automate then accelerate.
Get to market faster using consistent standards with every build. Easily transform applications made for one client to respond to the unique needs of another. With Smile and FHIR, every project can be a stepping stone to something greater.
Liberation is the new normal.
As a FHIR developer, you'll be building on the open source foundation everyone will soon be using. When clients are compelled to catch up, your products will be ready to respond to their needs. Free your data, and watch the pack follow.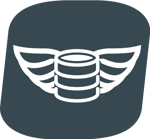 More standardization, less retooling.
Streamline your dev cycles on a consistent foundation. Smile gives you the tools to make customization simple, so you don't need to rebuild from the ground up every time an innovative new solution hits the market.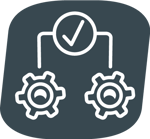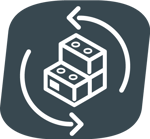 Build once. Sell everywhere.
When you develop on a shared standard, nothing becomes obsolete. Smile helps you easily take your products to new opportunities or transform them to keep up with the future of care. You'll be able to go to market faster, giving patients and care providers the leading-edge tools they need.
Share seamlessly, accurately and securely.
Smile helps ensure your stakeholders have the data they need at their fingertips. Of course, interoperability doesn't mean an open door. You'll be able to monitor, authorize and audit with greater ease than ever.