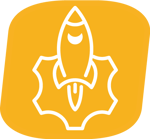 When you need a trusted, secure, scalable and performant Health Data Fabric to power your digital transformation, think Smile Digital Health.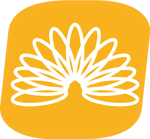 When you need more than just a FHIR server for your clinical reasoning capabilities and additional front-facing application needs, think Smile Digital Health.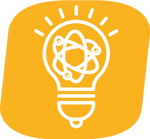 When you need sought after FHIR and CQL2 expertise at your fingertips, from implementation to custom development services and 24/7 support, think Smile Digital Health.
The Smile Health Data Fabric boasts industry leading performance and security, backed by our extensive security certifications and performance tests. In addition, Smile Digital Health is a proven compliance partner, with various accomplishments and industry certifications.
Performance Testing at Scale, demonstrating processing a groundbreaking 22,251 resources per second on standard mid-size company infrastructure.

Benchmarking at Scale in AWS, demonstrating load processing speeds of 11.6 complete patient records per second and 11,716.6 resources per second.

AWS Foundational Technical Review, approving Smile's reference architecture to be deployed on Amazon Elastic Kubernetes Services (Amazon EKS) and Amazon Aurora and Amazon Relational Database Service (Amazon RDS) for PostgreSQL to ensure a performant, cost effective, secure and scalable solution.
Don't just take our word for it—our customers, partners and industry leaders keep singing our praises for our leading interoperability platform.
At Smile, we are always innovating our products and solutions. New and updated features are introduced consistently through our quarterly product releases, as well as expanding our suite of premium products to extend your Health Data Fabric to new heights. This keeps us, and you, ahead of the curve.
Are you ready to transform and lead the way to #BetterGlobalHealth?
Footnotes:
Health Level 7 (HL7®) Fast Healthcare Interoperability Resources (FHIR)
Clinical Quality Language (CQL)