Author:

Smile Digital Health



Use the calculator below to compare costs of a DIY Data Transformation journey with that of Smile Managed Services
Does your organization have a comprehensive interoperability strategy, internal expertise and bandwidth to adopt FHIR® at scale, as the health IT landscape continues to evolve?

Most organizations do not, and as such, struggle to leverage the full benefits of a FHIR-based data exchange, simply due to cost, time and effort.

So, what is the cost, spent in both effort and resources to build, run and maintain your own complete FHIR integration program, annually?

Use our interactive calculator below to give you a ballpark of what this data transformation journey will cost your organization, using real costs and effort numbers, based on industry standards.

After you are done, you can compare your organization's approximate total annualized expense with the cost estimate of Smile Managed Services — a complete FHIR-based Health Data Fabric solution, implemented, run and managed for you, by us.
The Smile Managed Services Package is not only a cost saving option, it also enables operational efficiencies at your organization, such as:
Speed of streamlined implementation

Robust, award winning security

Break-through performance metrics

Data recovery and back-up

Dedicated team of FHIR experts and implementers


With Smile as your trusted partner on your digital transformation journey, we do what we do best, and you get to focus your time, effort and expertise on your business.
A Smile representative will be in contact with you shortly to build your customized quote.
Follow us on social: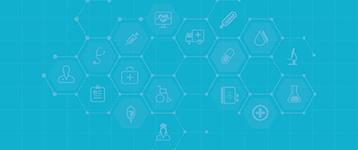 The Urgent Need for HL7® FHIR® Adoption
Healthcare depends on the timely sharing of information...
Read More >>
Recent Posts