This blog details some of the features in our latest product release that enrich, scale and speed up performance of Smile's Health Data Fabric.
Xenon is here!
Internally at Smile Digital Health, we have a ritual naming process for our quarterly releases. Historically, we have kept this internal, but since this one is so relevant and epic we are sharing it with the community!
Xenon (Xe), a heavy and extremely rare gas of Group 18 (noble gasses) of the periodic table. It was the first noble gas found to form true chemical compounds.
Just like the chemical element with which it shares its name, our May release is also rare, the first of its kind, and heavy with new features.

This is Smile's 24th named product release, yet it was the first time we did it live to in-person and virtual audiences at the Intelligent Health Symposium held in Toronto on May 16, 2023.

We are proud of our efforts as we've been building furiously towards feature enhancements. There were many updates and features in this release, the majority of which were driven by customer requests. Here, we share the ones we are most excited about and some context around them.
HL7® FHIR® R5
For anyone who is not aware, FHIR R5 was released about a month ago in April, built from the work effort of hundreds of volunteer contributors to the open FHIR standard. FHIR R5 contains thousands of updates, corrections and enhancements that improve the overall quality and capability of the standard according to HL7®. FHIR now defines 157 different resource types reflecting the new domains that FHIR is now being used in, like Food Consumption, Pharmacy, Insurance and Medical Devices Manufacturing, to name a few. The Smile HDF now supports the fifth version of FHIR® in our new R5 Subscription model and Storage module. R5 Subscriptions are a powerful new part of the FHIR specification due to their incomparable search capability and target (where you want the alerts and notifications to go). Capabilities for topic-based subscriptions are now part of the core specification, enabling proactive event notifications based on data changes in the source system. New operations are now defined for efficiently managing large resources such as Groups and Lists.
What Does FHIR R5 Mean to Me?
As of today, many jurisdictional regulations specify adherence to FHIR R4 and most organizations have an R4 implementation in place. As such, we do not see immediate pressure on organizations to upgrade anytime soon for regulatory reasons.

At Smile, we build today what you may need tomorrow. If at some point, regulations evolve and require FHIR R5, we've got you covered.

If you are a standards developer who is writing implementation guides, you will have to make a decision on whether to upgrade to R5 or stay with R4. This will drive adoption, industry wide.

While Smile will continue to support FHIR R4 to meet the regulations that require it, if R5 is something you are considering, we've got you covered!

It is certainly an exciting time for all of us!
Custom Resource Types
Clients have been asking us for easy support on creating custom resource types, and now we have it! If you have a business problem that is not covered by Smile's existing 260 types of FHIR resources, you can now create a custom resource model, unique to your query, that encapsulates whatever pieces of information that are required. This is important because we see our customers needing to go beyond the base FHIR specification to create unique resource types for their applications, on top of Smile. This enables our customers to innovate at their speed.
Batch2 Stabilization
The Batch2 framework is a mechanism to manage long running sizable tasks, like bulk exports, evaluating Clinical Quality Language (CQL) measures and resource re-indexing data after adding search parameters, to name a few. This is critically important for our customers to get more value out of their data and to stabilize routine large-scale operations, especially because the volume of data to store and exchange is ever-increasing.

As the size of data tasks and load has increased, we have encountered some glitches around stability and scalability under very heavy load. Now that cycle has ended. In this release, we have stabilized the Batch2 Framework at a near-infinite scale. Our customers have successfully run very large scale error-free tests with their data on our Batch2 framework, while running many concurrent jobs!
FHIR Gateway Enhancement
Smile continues to invest in this one of a kind feature on the market. The FHIR Gateway has the ability to simplify engaging with complex storage architecture. Imagine that you have 50 FHIR repositories and two sequential queries that require a search in several data repositories. The FHIR Gateway creates a simple architecture across several FHIR repositories. This can be particularly useful when implementing APIs for SMART on FHIR applications, since these applications will often expect a single endpoint through which all data flows.
Smile understands the nature of our customers' FHIR journeys, and in order to make that process of data transformation complete, the Smile FHIR Gateway has been created to make this part of the innovation journey smoother. Now with our latest release, we support automatic retry on failures with several available automatic backoff modes.
Clinical Reasoning (CR)
This is part of a broader initiative to augment the Smile CDR (Clinical Data Repository) and HAPI FHIR codebases with fully integrated clinical capabilities. CR has the ability to represent, encode, and evaluate clinical knowledge so that it can be integrated into clinical systems. In other words, analytics (in real-time if you need it) on FHIR information flow into the Smile HDF.

Clinical Reasoning is one of the ways to relieve payer and provider burden and improve patient care. It will continue to grow in importance and Smile is investing heavily in making sure the CR on our HDF is top notch. Prospective/Retrospective Analytics on Quality Measures, Gap in Care ($care-gaps), Clinical Decision Support, Population Analytics and more are now available. In this version, our CQL Engine is 10x faster! As well, the CR Batch Engine has been reworked for greater efficiency in memory use, which allows for even larger load processing, without memory issues.
appSphere Enhancement
Our vision of a health data fabric is a series of connected apps that all work together. We at Smile build the platform that wires everything, and we also build products for this ecosystem. One such product is appSphere.
It's worth mentioning that thanks to our open standards, many of our clients and partners have also built plugins for the fabric as well.

appSphere within the Smile Health Data Fabric enables security and control over any SMART on FHIR applications to interact with the Smile repositories. Any enterprise running on Smile can take advantage of any SMART on FHIR applications developed in-house or by the community; thus creating the ultimate flexibility for end users to access/contribute data with the app of their choice. In this latest release, the appSphere can manage server-to-server use cases - for example - Population Health Analytics applications requiring systems to communicate with each other and using the Bulk FHIR export capabilities.
That's Cool! So What?
If you're interested in continuous innovation that expands and optimizes your FHIR capabilities, simplifies your queries, and efficiently and safely stores, searches and scales your data, reach out to our team of experts today.

You can read about and watch the complete Xenon post release video here.
Follow us on social: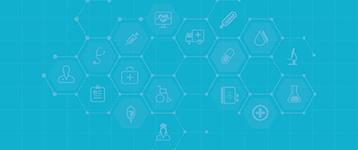 The Urgent Need for HL7® FHIR® Adoption
Healthcare depends on the timely sharing of information...
Read More >>
Recent Posts