Smile and HealthLX collaborate to expedite FHIR-based CMS compliance and enterprise interoperability solutions.


TORONTO, CANADA -- June 1, 2023 – Smile Digital Health (Smile), a leading Fast Healthcare Interoperability Resources (FHIR®) health data fabric and exchange solutions provider, today announced a partnership with HealthLX™ to bring FHIR solutions to payers and providers looking to solve CMS compliance mandates and long-term enterprise interoperability needs.

Pairing Smile Digital Health's HL7® FHIR standard-based Health Data Fabric (HDF) platform with the Composable Automation™ platform and advanced ingestion engine from HealthLX results in a powerful alternative to traditional "check-the-box" CMS mandate integration.

The first solution, CMS Mandate Acceleration, offers cost-effective compliance with CMS interoperability final and proposed rules, including CMS-9115-F, CMS-0057-P and CMS-9123-P. It is ideal for payers and providers starting their compliance efforts or those looking to replace legacy solutions or unsuccessful implementations.

The second solution, FHIR First™ Enterprise, offers the foundation for a FHIR-based strategy to address operational needs such as care management, administration, claims and an endless number of other use cases that benefit from repeatable design patterns and complex data orchestration.

Both solutions provide the foundational infrastructure that allows organizations to mature into a standards-focused enterprise environment at a pace that allows each organization to innovate at their own speed, building on their foundational FHIR investments.

"HealthLX has an exceptional platform that will accelerate and simplify the creation of value for our shared clients. Our combined offering, matching Smile's health data fabric and HealthLX workflow automation, is uniquely flexible. Our clients will benefit significantly from the combined offering, getting services to market quickly and sustainably," said Duncan Weatherston, Chief Executive Officer, Smile Digital Health.

"Our product focus is on the automation needs of interoperability for healthcare stakeholders and is recognized for the composable approach that our solution delivers," said Will Tesch, Chief Executive Officer, HealthLX. "Best-of-breed solutions are optimal to address the wide array of interoperability challenges in the healthcare marketplace. With our strategic alignment with Smile Digital Health, we believe combined offerings meet a market need desperate for compliance now, but built for organizations recognizing the need to adapt to a FHIR-First future."

To learn more about these new solutions provided by Smile and HealthLX, email sales@smiledigitalhealth.com and sales@healthlx.com.

About HealthLX
HealthLX™ (Healthcare Language Exchange) solves interoperability and data exchange challenges by providing repeatable data transformations at scale. Our Composable Automation™ platform gives payers and providers the flexibility to support FHIR translation with other data standards (HL7 V2, EDI, CCDA) to automate workflows whether to comply with federal regulations or create operational efficiencies through application integration. We are a founding member of Health Level Seven International's (HL7) Da Vinci Project and built several reference implementations for these CMS compliance use cases. For more information, visit HealthLX.com.
Read the full press release here.
Follow us on social: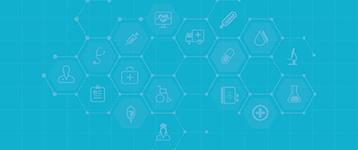 The Urgent Need for HL7® FHIR® Adoption
Healthcare depends on the timely sharing of information...
Read More >>
Recent Posts