June 1, 2022

Better Medication Management Series: Part 4 of 4
Most of us have noticed that drug prices in the US have been steadily rising. Are these rising costs due to the increased upfront price of medication? Partially yes, but the reality is that these higher price points are due to additional medical costs needed to care for more complex patients, often non-optimized across the care spectrum. According to one study, non-optimized medication regimens have cost patients and payers in the US more than $528 billion annually, far exceeding the $329 billion annual cost of prescription drugs themselves. This creates an unnecessarily heavy financial burden on patients.
So how can we remedy this situation? The logical solution would be integrating pharmacy services within the broader vision of comprehensive medication therapy management (MTM). In this scenario, optimized therapeutic outcomes for individual patients become achievable, as well as the detection and prevention of adverse medication-related events.
For additional context, MTM is a service provided by pharmacists to eligible patients who participate in a Medicare drug plan, namely part D. This service involves five steps:
Structured assessment of conditions and therapy
Creation of a patient medication record
Creation of a plan with medication outcome metrics
Intervention with pharmacotherapy consult and referral to physician (if required)
Documentation changes, sharing documentation and follow-up
On a positive note, adoption of this service is growing as key players in healthcare recognize MTM's alignment with the quadruple aim of healthcare (better outcomes, reduced healthcare costs, an improved patient experience, and enhanced Provider well-being).
Open Standards as an Enabler of Comprehensive MTM
Despite MTM's benefits there are still multiple obstacles obstructing its full scale implementation.
These include defining roles and responsibilities, the reimbursement model, and information technology-related challenges. Each of the five steps listed above requires an integrated IT system that supports the full clinical workflow and provides access to the right information and tools for pharmacists to:
Perform a comprehensive assessment;
Create a medication history;
Make treatment recommendations;
Track outcomes;
Refer to physicians with notes; and
Document and share a patient's medication therapy status and treatment plan.
In short, MTM excels when using a system that leverages open standards for interoperability of data, documentation of assessments and support with therapy decisions or recommendations. Unfortunately, due to systemic limitations in Pharmacare, the full benefits of MTM haven't had the opportunity to be felt at the point of care.
Addressing Interoperability Challenges in Pharmacy
The pharmacy landscape is divided between the community-based and acute care settings. Regrettably, each setting mainly uses two separate standards, which creates significant challenges to data interoperability. Community pharmacies rely upon the National Council for Prescription Drug Programs (NCPDP), a telecommunications standards development organization, for electronic prescribing, benefit eligibility, billing, dispensing and inventory control. Meanwhile, large healthcare systems and health maintenance groups with acute care pharmacies lean on HL7 standards for data exchange and storage. Bringing all pharmacy services together to deliver an integrated care model like MTM requires sorting through and translating these two standards so that data can flow seamlessly between these two settings. Some challenges with healthcare data include prescribing and consolidating claims as the data currently resides in siloed systems controlled by busy health IT vendors.
Platforms that embrace a data fabric approach address the interoperability issue pharmacy currently faces. Data fabrics can liberate data exchange through translation and orchestration tools, facilitating a smooth flow of information between multiple data standards. This provides pharmacists with the right information to properly complete a comprehensive assessment creating a knowledge empowering process that allows for optimized medication plans that can be shared with a patient's provider team. However, the full scope of benefits goes beyond MTM, as FHIR enables innovative programs primed to transform the healthcare sector for the better.
FHIR as an Enabler of Pharmaceutical Care Innovation
A fully enabled FHIR-based platform can address the complexities of implementing innovative programs that increase healthcare efficacy, such as:
Electronic Prior Authorizations (ePA)
Pharmacist eCare Plan (PeCP)
Clinical Decision Support for Chronic Disease Management and Opioid Management
Electronic Prior Authorizations (ePA)
The Centers for Medicare & Medicaid Services (CMS) and the Office of the National Coordinator for Health Information Technology (ONC) support the broad adoption of standardized ePA for clinical services and medications.
This has the potential to deliver significantly faster processing of prior authorizations, which would result in faster access to care and better health outcomes. FHIR is being promoted for ePA of hospital and physician services. However, the FHIR systems need to work with payer systems in order to meet their regulatory requirements. The FHIR interfaces will communicate with an intermediary who, when necessary, can convert the requests to the corresponding X12 instances – the agreed-upon standard format for Electronic Data Exchange amongst trading partners – prior to passing the requests to the payer. Responses are handled by a reverse mechanism (payer to intermediary as X12, then converted to FHIR and passed to the EHR in the healthcare facility.)
There is wide adoption of the X12 standard NCPDP SCRIPT for electronic prior authorization (ePA) for drugs. That being said, for patients transitioning from an acute care facility to a home setting, their community pharmacy still needs to have access to the approved prior authorization before dispensing the medication.
Making the record automatically available to the pharmacy prior to a patient's arrival would positively impact the patient's experience, while reducing the workload for pharmacy staff.
Pharmacist eCare Plan (PeCP)
The Pharmacist eCare Plan (PeCP) serves as a FHIR-based interoperable document for the exchange of consensus-driven, prioritized, medication-related information including care delivery plans, patient goals, drug therapy problems and other data such as laboratory results and payer information.
The Pharmacist eCare Plan was jointly developed and supported by the NCPDP and HL7 standards development organizations.
The Pharmacist eCare Plan, which is listed as an Interoperability Standards Advisory tool by the ONC, is dynamic, serving pharmacists who work in different environments. Along with information about the patient, it also identifies the pharmacist's and care team's concerns and goals related to medication optimization. The care plan may also contain information related to individual health and social risks that could impact care, planned interventions, expected outcomes and referrals to other providers or for additional services, such as nutrition counseling or diagnostic laboratory studies.
Clinical Decision Support Hooks for Chronic Disease Management and Opioid Management
According to the Pharmacy Health Information Technology Collaborative, "clinical decision support (CDS) provides clinicians, staff, patients or other individuals with knowledge and person-specific information, intelligently filtered or presented at appropriate times, to enhance health and healthcare." CDS Hooks is an HL7 FHIR-based specification that brings authoritative clinical content from outside resources (e.g., blood pressure guidelines from the American Heart Association) into the CDS workflow. CDS Hooks use interoperability standards to connect to the authoritative sources of content.
CDS Hooks can also aid clinical decision making. User activity (such as a new medication being prescribed to a patient) within a clinician's workflow triggers CDS Hooks in real time. When this occurs, the CDS Client notifies each CDS service registered for the activity. A real world application of CDS Hooks could include a scenario where a pharmacist reviews a patient's profile prior to dispensing medication. Evidence-based medication prescribing guidelines can be delivered at this time, triggered by the drug description or diagnosis code in the profile. For example, the pharmacist would receive a digital suggestion card with the American Diabetes Association (ADA) medication guidelines for Type 2 diabetes patients. Based on the ADA guidelines, the pharmacist may make a therapy recommendation to the patient's primary care Provider.
Another clinical scenario involves patients that have been prescribed opioid medication for pain management. The prescribing guidelines for opioids are typically in Morphine Milligram Equivalents (MMEs), which is a unit used to calculate a standardized strength of the medication order. Through CDS Hooks, a SMART on FHIR application or a static conversion table can be delivered directly to the pharmacist to ensure the prescription is safe and effective.
The Role of FHIR in Integrating Pharmacy to Improve Patient Outcomes
Pharmacy services are increasingly becoming a core component of coordinated care delivery, requiring pharmacists to collaborate with other members of a patient's clinical team. This underscores the importance of ease of access to patient data and the seamless exchange of medication information between pharmacists in different environments, with other healthcare providers and with patients themselves. Utilizing a data fabric platform that is based on FHIR standards will help accelerate the advancement of optimal medication management services like MTM and the delivery of point of care medication decision support for programs like chronic disease management and opioid management.
To continue learning about Better Medication Management, read our blog series.
Part 1: Striving for Better Medication Management
Part 2: The Barriers to Evidence-Based Medication Management
Part 3: Achieving Drug Data Interoperability with FHIR
Part 4: Powering Optimized Medication Management with an HL7 FHIR Standard
Follow us on social: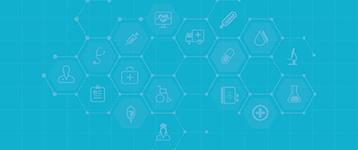 The Urgent Need for HL7® FHIR® Adoption
Healthcare depends on the timely sharing of information...
Read More >>
Recent Posts