May 11, 2022


Better Medication Management Series: Part 3

of 4
The FHIR Standard Liberates Data, Enabling Informed Medication Decisions and Optimizing Individual Care.
The average hospitalized patient is subject to at least one medication error per day, making this the most common patient safety error in the US. The main problem is inadequate medication reconciliation during care transitions, which accounts for more than 40 percent of medication errors, of which about 20 percent are believed to result in harm. Medication reconciliation is the process of comparing a patient's new medication orders to all the medications the patient has been taking up to that point. This is done to avoid medication errors such as omissions, duplications, dosing errors or drug interactions.
Many medication errors could be prevented if proper processes were in place to ensure reconciliation occurs at each transition of care when a new medication is prescribed, or existing prescriptions are rewritten. A proper medication reconciliation process involves obtaining a list of a patient's current medications, comparing this list to new medications being prescribed, making clinical decisions based on the comparison, and then communicating the new list to the patient and other healthcare Providers and practitioners involved in the patient's care.
This begs the question: If we know what needs to happen to prevent medication error, why aren't the right processes in place, especially when patients' lives are at stake?
Defining Interoperability
Interoperability is the ability of different information technology systems, devices and software applications to communicate, exchange data and use the information that has been exchanged as if it had been generated by the same system. Without interoperability among disparate healthcare IT systems, sharing data in a useful way is impossible. Interoperability standards create a common vocabulary that enables accurate and reliable communication between different computers and IT systems, providing timely and seamless portability of information with the goal of optimizing the health of individuals.
Without interoperability, healthcare practitioners are operating with imperfect information about a patient's medication history and any adverse drug events. When health data, including medication information, can't be easily accessed and shared, physicians, pharmacists and other stakeholders aren't in a position to make informed decisions. This ultimately leads to preventable medication errors and worse patient outcomes.
Interoperability Challenges
Over 96 percent of Providers in the US use Electronic Health Records (EHRs) for a variety of clinical tasks. For many Providers, the EHR is the primary platform for most clinical tasks, including documenting patient information, viewing patient history, ordering medications and diagnostic tests and communicating with other Providers and Patients. Interoperability with other health IT systems is critical to effectively execute these tasks and properly deliver care.
However, while EHRs have been widely adopted and are used for many clinical tasks, the technology is at varying levels of interoperability with other health IT systems. These interoperability challenges extend to health IT systems at external Provider organizations, including EHRs at other hospitals and outpatient care facilities and the technology used at other facilities. In fact, within the same hospital, an EHR may not be interoperable with the internal pharmacy information system and other internal systems.
Of significant concern is that these interoperability challenges are leading to patient safety events. One study identified that the majority of EHR interoperability related patient safety event reports involved problems interfacing with pharmacy systems (i.e. medication related events). This was followed by problems interfacing with laboratory and radiology IT systems. Of note is the fact that most of the interoperability challenges in the clinical areas were associated with the EHR receiving information from other health IT systems, as opposed to the EHR sending information to other systems.
An evidence-based approach to Medication Therapy Management (MTM) that emphasizes collaboration among healthcare practitioners to ensure effective and appropriate drug therapy relies on all stakeholders being able to easily access and share a patient's comprehensive medication history or best possible medication history (BPMH). Herein lies the fundamental disconnect between the ideal scenario that would best serve all stakeholders involved in a patient's care (including the patient) and the fragmented system that currently exists.
However, there is a solution to this problem. Information stored in disparate systems can be liberated through health data exchange architectures, application interfaces and standards that enable data to be accessed and shared securely across the complete spectrum of care, within all settings, with all relevant stakeholders, including the individual.
The Role of Interoperability Standards in Medication Therapy Management
Standards provide a common language and set of expectations that enable interoperability between systems and devices, allowing clinicians, labs, hospitals, pharmacies and patients to share data regardless of device, application, or IT system.
FHIR® (Fast Healthcare Interoperability Resources) is the global standard for exchanging healthcare information electronically. The benefits of using the FHIR® standard for an interoperable data exchange platform include:
Ability to facilitate interoperable exchange with legacy standards
Ability to transmit only the necessary pieces of information
Potential for patient mediated data
Implementation of a FHIR®-based data exchange platform resolves the issues of the current paradigm by freeing data residing in disparate systems, ensuring it adheres to a common standard and making this data easily accessible by clinicians, pharmacists, healthcare facilities and anyone else who needs accurate, up-to-date medication data.
With a FHIR®-based data platform, patients who see multiple Providers, use different pharmacies for their prescriptions and end up in different hospitals wouldn't need to worry about medication data being lost or inaccessible to the various clinicians and pharmacists involved in their care. A FHIR®-based platform would enable the realization of a single patient health record that follows the patient and integrates data from different formats to deliver a comprehensive view of all medications used by a patient. The platform would link disparate systems, improving care coordination and optimizing individual care. A FHIR® platform that de-siloes data would also enable more precise medication therapy management and medication reconciliation, which would help prevent errors and adverse drug events.
How Smile Digital Health Can Help
A FHIR®-based data exchange platform such as Smile supports more precise medication therapy management and medication reconciliation by allowing any healthcare Provider, healthcare organization or other stakeholder involved in an individual's care to easily review a patient's current and previous medications during transitions of care.
Implementing a FHIR®-based data exchange platform like Smile benefits Providers and care populations by:
Breaking down barriers between data that resides in complex, disparate systems and liberating this data to enable precision medication management
Ensuring all data adheres to a common standard so that it can be easily shared and accessed by patients and care Providers, reducing medication errors and adverse drug events
Helping remedy problems related to non-adherence by enabling pharmacists and care Providers to track a patient's adherence to their prescribed drug regimen
Helping clinicians better assess if drugs are bringing value to care populations
By making data freely available, a FHIR®-based clinical data repository such as Smile helps resolve the communication and coordination issues plaguing healthcare systems, which impede medication reconciliation. By freeing information and promoting collaboration, a FHIR®-based data platform enables evidence-based medication management, which in turn empowers Providers to make informed prescribing decisions. The result is fewer medication errors, fewer adverse drug events and better patient outcomes.
To continue learning about Better Medication Management, read our blog series.
Part 1: Striving for Better Medication Management
Part 2: The Barriers to Evidence-Based Medication Management
Part 3: Achieving Drug Data Interoperability with FHIR
Part 4: Powering Optimized Medication Management with an HL7 ® FHIR ® Standard
Follow us on social: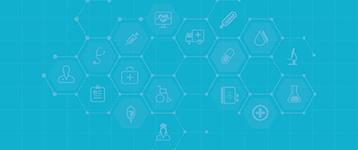 The Urgent Need for HL7® FHIR® Adoption
Healthcare depends on the timely sharing of information...
Read More >>
Recent Posts