That's a wrap! Smile Digital Health's second Intelligent Health Data Symposium has officially come to an end. On April 19-20, 2022, close to 400 people attended the 30 sessions with 38 speakers who discussed the future of healthcare. While we start the countdown to next year's event, let's review some of the most memorable presentations.
And there were many. Ben Cushing from Red Hat in his presentation "AI Automation at the Edge'' followed post-operative patient Alani, who is recovering at home and demonstrates how detection systems and continuous monitoring can provide early warning intervention and measurable process improvements from anywhere. Dr. Shane McNamee, Smile's CMIO, took a deep dive into the possible transformational efficiencies and improvements in quality by using Smile's open standards in his presentation "Healing Healthcare's Ills Using Open Standard, Event-Driven Data Fabrics;" Umair Khalid's "AWS for Health," which explored the easily accessible, proven, capabilities and approaches organizations can use to unlock the potential of health data and can personalize therapeutic development and care; as well as Telus Health's session that demonstrated the software, as well as its operational benefits and challenges in "Smile CDR as a Service: Simplified Management of Smile CDR on Kubernetes Using Operators."
A big congratulations goes to Maanav Kumar who was our event game winner and took home a space gray 64GB iPad! The feedback is still rolling in and our presenters are receiving plenty of praise for their information-packed sessions that can still be viewed now that the Symposium's over. Some attendees even requested more days and more slides for next year!
We're so HAPI with this year's Symposium turnout and look forward to next year's being bigger and better. Thank you to everyone who tuned in and participated! While we get ready for IHD 2023, here's your chance to watch this year's presentations. You can also register to receive updates for our next IHD Symposium. We can't wait to see you in 2023!
Follow us on social: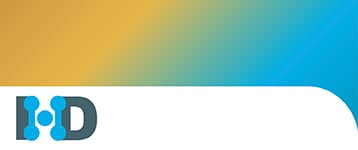 Smile Digital Health Announces 2022 Intelligent Health Data Symposium
One of the highlighted and most anticipated sessions of the event, presented by Ben Cushing...
Read More >>
Recent Posts