The sought out Gartner® Hype Cycle™ for Healthcare Data, Analytics and AI, 2023 is here and we're happy to bring it to you!
This Hype Cycle tracks the emerging technologies that will have the greatest impact on data, analytics and AI initiatives in the payer, provider and life science sectors. CIOs can use this critical insight to guide their strategic planning decisions.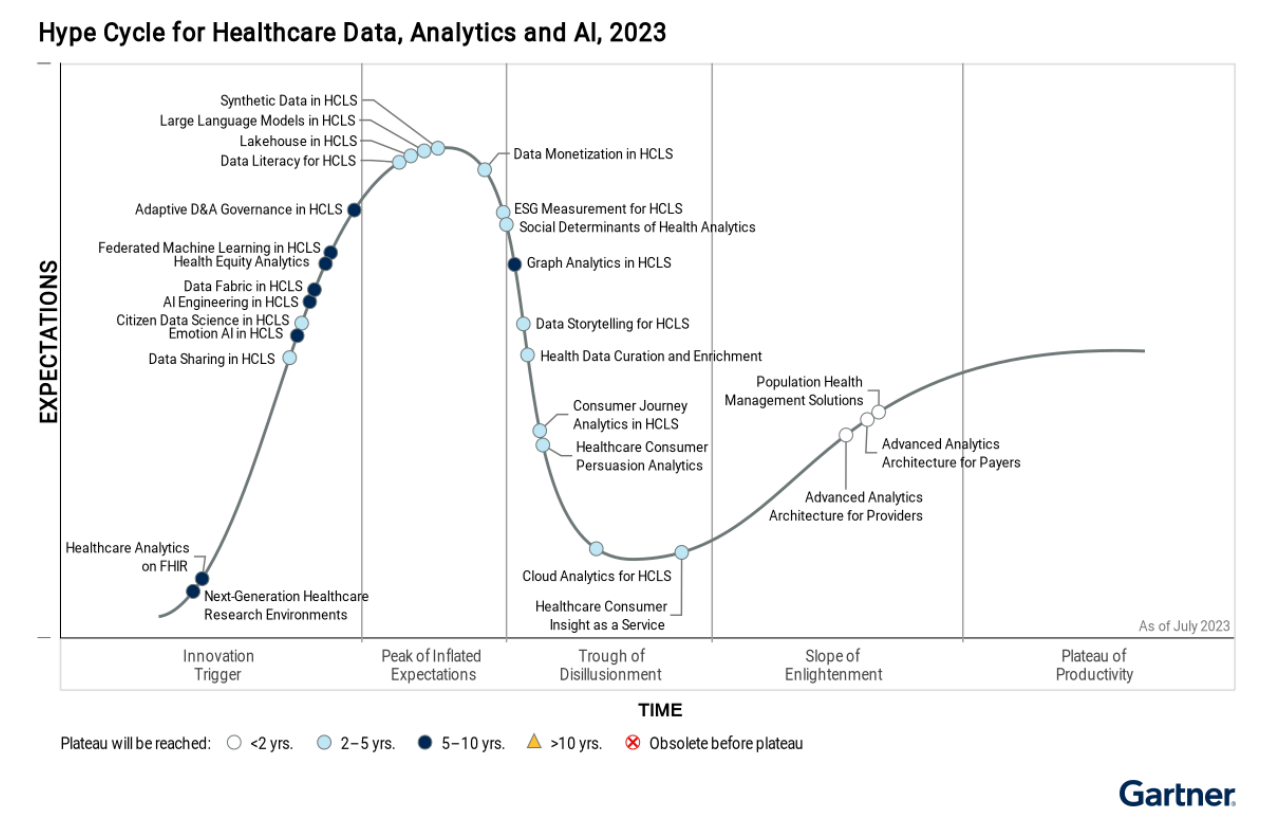 The rise of "Health Analytics on FHIR" has never been greater, which is fundamentally important to us at Smile. From this Hype Cycle technological leaders will gain a better understanding through critical information to realize the impact this will have on businesses including:
"Simplify clinical and claims data integration"

"Provide payers and providers with timely visibility into the health status of
populations for managing risk, closing gaps in care and reporting on quality
measure"

"Give researchers easier access to large anonymized datasets for mining, discovery
and collaboration"

"Simplify and automate disease registry submissions"

"Offer public health agencies population-level data for public health surveillance and disease reporting"
Please enter your information to access your complimentary report!