Report demonstrates that the company's systems and design are suitable to meet relevant trust principles
TORONTO, ON – June 14, 2022
Smile CDR Inc., a leading health data and integration company, announced it has successfully completed System and Organization Controls (SOC) 2® Type 1 attestation. SOC 2, an auditing standard developed by the American Institute of Certified Public Accounts (AICPA), identifies criteria for managing customer data based on five trust service principles: security, availability, processing integrity, confidentiality and privacy. The Type 1 report validates the suitability of the company's design controls, including its management and the controls in place, within a specified period of time.

"As we transition more and more towards the Internet of Health, there has never been a greater need for focus on ensuring the highest security and compliance standards," said Rhea Kolanko, Chief Operating Officer, Smile CDR. "We are proud to be able to continually assure current and prospective clients that we have met all the requirements laid out by some of the most respected auditors and deliver products and services that are fully compliant."

A SOC 2 report distinguishes a company by proving its capabilities through an independent audit performed by a third-party CPA firm. A few primary areas of focus of this report are privacy and security, security operations, cloud operations, technical operations, information technology services and compliance. A SOC 2 Type 1 report provides prospective customers the assurance that the organization has passed the audit process, and that clients' data is safe if they work with the SOC 2-compliant company.

"Customers should feel confident that the companies they work with are properly managing their data and competently operating as an organization with key procedures intact," said Luis de Barros, Chief Privacy and Security Officer, Smile CDR. "Completing the SOC 2 audit adds to our ever growing set of security measures and reinforces our ongoing commitment to provide our customers with the assurance that our products and services offer the highest level of security, availability and confidentiality."

As part of its ongoing efforts to provide customers with the assurance that its products and services meet the highest standards of compliance, Smile CDR plans to continue to identify ways to reinforce and demonstrate its ever-evolving privacy and security programs.
For more information, check out the full press release.
Follow us on social: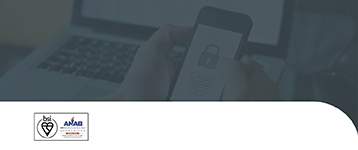 Smile CDR Achieves ISO/IEC 27001 Certification - Information Security Management
Smile CDR has been recognized for its ongoing commitment...
Read More >>
Recent Posts