Smile CDR will be at the annual DC-area Workgroup for Electronic Data Interchange (WEDI) Winter Conference from December 2nd-5th, 2019.
WEDI is a non-profit authority comprised of different industry stakeholders that advocates for the use of health IT to improve healthcare information exchange. WEDI is also an advisor to the U.S. Department of Health and Human Services (HHS).
Smile CDR's CEO Duncan Weatherston, along with our partners at TIBCO, will be speaking about why organizations need a comprehensive platform that can expose, exchange, combine and analyze healthcare data.
He'll also be touching on how data can be leveraged to improve patient experience, accelerate time to market for new IT services, improve the effectiveness of Value-Based Care (VBC) initiatives, enhance risk adjustment programs and use analytics and machine learning to complement existing healthcare processes.
If you'll also be attending WEDI and would like to connect with us, drop us a line at info@smilecdr.com!
Follow us on social: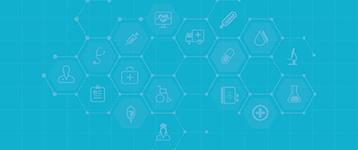 The Urgent Need for HL7® FHIR® Adoption
Healthcare depends on the timely sharing of information...
Read More >>
Recent Posts