By embracing data automation via open standards, providers can lift technical barriers that impede workflow efficiencies.
TORONTO, CANADA -- March 14, 2023 – Smile Digital Health (Smile), a leading FHIR® health data fabric (HDF) and exchange solutions provider, commissioned Forrester Consulting to evaluate US healthcare providers' progress in improving interoperability. Today, Smile has released the results of the Forrester online survey. The participants of this study included 145 senior-level interoperability leaders at US healthcare provider organizations. A summary of the results can be found here.
Key findings of the study indicate that providers are making headway on innovation projects, regulation compliance and standards adoption. These advances are leading to quality improvements that unlock the innovation landscape. The insights from this study underscore the many business advantages of using FHIR first interoperability strategies to drive quality improvements through continuous innovation paradigms.
"We commissioned this research from Forrester to gain insights into the pace, fulcrum points and shared blockers to innovation which providers currently face. Reducing provider burden and allowing for early risk detection are just two of the many ways interoperability platforms are positively disrupting healthcare and creating new opportunities for overall better global health," said Shane McNamee, MD, Senior Vice President, Strategic Growth at Smile Digital Health.
Dr. McNamee will be leading a webinar based on the Forrester research, Engage Trusted Interoperability Platforms and Partners to Unlock True Innovation, on March 29, 2023 at 12-1pm ET. He will be joined by featured guest Natalie Schibell, MPH, Vice President, Principal Analyst at Forrester. Attendees can look forward to gaining insights about the current state of healthcare, the establishment of learning health systems and the provider innovations that can be expected from leveraging a HDF, including optimized hospital throughput, and improved virtual care.
"One of our significant take-aways from Forrester's research, is the critical need for trusted partners when bringing interoperability strategies to life. Open standards data and clinical reasoning solutions are clearly becoming a business advantage and allow for a continuous, ecosystem-wide learning cycle. This is one of the keys to unlocking innovation at scale and begin healing healthcare's inefficiency, burden and quality woes. That's where Smile comes in. We understand that every organization's digital modernization journey is unique. We are passionate about accelerating these organizations' quality journeys with our industry knowledge and health data fabric platform. The Forrester study highlighted the need for experienced, trusted external partners to provide guidance, properly weighted technology solutions and the use of best practices in modernization efforts. At Smile we relish this trusted partner role and take great satisfaction in seeing our customers unlock the power of their healthcare data at enterprise scales using our HDF," said Dr McNamee.
Read the full press release here.
Follow us on social: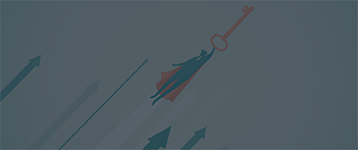 Engage Trusted Interoperability Platforms And Partners To Unlock True Innovation
You don't want to miss this webinar...
Read More >>
Recent Posts