November 23, 2022

The healthcare industry is an ever-changing landscape of progress and innovation. Today, emerging technologies paired with elevated patient advocacy are causing both health plans and provider organizations to collaborate differently. Exciting B2B relationships in the popularly coined 'HealthTech' industry are forming to address data-focused improvements that challenge the traditional, less malleable data exchange methods of the past. The future of better healthcare is in the hands of those willing to commit and collaborate to keep patients' needs as the priority going forward.
The Participants
Opala - Healthcare Interoperability Partner
Opala is a healthcare technology company allowing health plans and health care providers to collaborate through technology to better serve patients. Opala brings together data across healthcare settings and over time to provide a complete picture of each person's unique healthcare journey. Optimizing an individual's healthcare is at the center of Opala's mission.
Opala offers data solutions with complete, individual healthcare profiles that follow the patient as they navigate the healthcare system. Opala unites the healthcare community through data to better serve patients' end-to-end healthcare experiences.
Smile Digital Health - Health Data Fabric and Exchange Platform
As a health technology company, Smile Digital Health's goal is to reduce barriers between information and care. Smile harnesses the power of open standards while building health IT solutions. The Smile data and integration platform fuels healthcare's digital transformation by giving organizations the ability to meaningfully share health data. Healthcare advancement cannot happen without interoperability.
Industry Leaders Prioritizing Tech-Forward Data Solutions
The healthcare industry is experiencing a rise in interoperability investments, largely driven by federal mandates over the past few years. Government mandates have expedited major improvements in data management and information accessibility, ultimately giving patients control of their information.
How are health plans meeting the mandates for interoperability?
To meet federal interoperability mandates, health plans are weighing the option to buy versus build core competencies in data exchange, data mastering, and automation. Many industry leaders have pursued partnerships with companies, such as Opala, who specialize in healthcare information management and interoperability. Opala allows health plans to maintain their focus on providing best-in-class services and healthcare coverage, while simultaneously providing top-tier data solutions for their customers.
Optimizing Data Scalability with Cloud Technology
Opala offers interoperability solutions that connect coverage and payment information (e.g., medical bills) with care history (e.g., medical records). The ultimate goals are to improve a patient's outcomes and healthcare experience. Opala uses the most advanced platforms for data flow solutions. That is why Opala has partnered with Smile Digital Health to provide a data platform that is flexible, secure, and scalable.
Smile Digital Health offers a wide range of benefits that align with Opala's interoperability solutions and the specific needs of their health plan and provider clients.
In 2021, Opala began leveraging Smile Digital Health's proven HAPI FHIR® platform. This collaboration is a good match because of Smile Digital Health's extensive data integration experience with Blue Cross Blue Shield health plans.
"I look forward to an ongoing collaboration with Opala; their focus on combining information, technology, and deep industry knowledge to improve healthcare experiences for patients is an important mission." - Duncan Weatherston, CEO of Smile Digital Health
Smile Digital Health's clinical data repository has been a powerful addition to the Opala platform, offering a full roster of capabilities to transform, store, enrich and analyze digital information.
The most impactful features include:
SMART Authorization: An easy and reliable configuration that adheres to the FHIR standard for securely accessing APIs.
AppSphere: An application management suite that offers a built-in app gallery, developer portal and administrative console.
Modularization of Storage and Security features: Smile Digital Health offers a wide range of tools or modules that can meet a variety of FHIR-based interoperability initiatives.
User Friendly Onboarding Process and Reduced Learning Curve: Using Smile Digital Health, engineers can be more hands-on from day one. The platform is a Java-based application and uses JavaScript, making it more universal versus the use of a proprietary language. Additionally, the user interface is very well structured, clear and streamlined.
Customer Service and Implementation Documents: Smile Digital Health offers strong customer service and select training to help our engineers tackle any technical complications. Additionally, they offer implementation documents, or guides, that include samples of code, configurations and settings options, which is an extremely useful resource within each module.
Smile Digital Health's usage of AWS EC2: Opala is pleased to be partnering with a platform that supports cloud technology. Smile Digital Health swiftly integrates into the AWS infrastructure. Additionally, engineers have a multitude of ways to configure Smile Digital Health with other services used in AWS. The ability to layer Smile Digital Health with other services to help manage the infrastructure has been an essential component for success.
Provides HL7® Processing Support: Smile incorporates the functionality of receiving native HL7 v2 messages and converting them to FHIR.
Conforms to HL7 FHIR Implementation Guides: Smile Digital Health's healthcare compliance ensures adherence to CMS mandates for data management and exchange processes.


Smile Digital Health's data repository solution has allowed Opala's technical team to focus on the crucial intricacies within their proprietary data exchange platform, known as the Opala Data Hub.
"Smile Digital Health provides a cloud-based FHIR data repository solution that ensures our clients have the most robust clinical database." - Ken Chandler, CEO of Opala
Some sample use cases for how clients are realizing the value of the Opala Data Hub include:
Patients have access to their complete healthcare record

Patients' healthcare records are portable, meaning the patient can share their record with their current health plan, providers, or third-party applications

Providers don't have to rely on a patient's self-report for health history information

Health plans and providers can identify which patients are at higher risk and may need additional services

Health plans and providers can stay aligned and perform well according to their value-based contracts




Healthcare Technology Solutions: Providing Patient-Centric Data Accessibility
Opala takes pride in offering the most advanced data solutions for its clients. Prioritizing adaptability within the suite of software solutions is essential given the ever-changing advances in the healthcare industry. Cloud technology is transforming healthcare; it's now possible to impact the lives of patients through improved data exchange.
Opala supports the individual patient by leveraging innovative technologies and providing clients with features needed for compliance and improved business operations. Smile Digital Health's platform is a welcome addition to the Opala tech stack.
Follow us on social: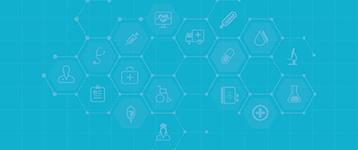 The Urgent Need for HL7® FHIR® Adoption
Healthcare depends on the timely sharing of information...
Read More >>
Recent Posts