A rigorous evaluation process led to Smile Digital Health becoming the Michigan Health Information Network Shared Services' data fabric partner of choice to meet the interoperability needs for health data utility.


TORONTO, CANADA -- August 16, 2023 – Smile Digital Health (Smile), a leading Fast Healthcare Interoperability Resources (FHIR®) health data fabric and exchange solutions provider, today announced a partnership with the Michigan Health Information Network Shared Services (MiHIN) on the implementation of their next generation health information exchange (HIE) platform. MiHIN is leveraging Smile's Health Data Fabric (HDF) in this next phase of their digital transformation.

MiHIN is Michigan's non-profit state designated HIE providing critical and comprehensive patient information to doctors, clinics, federally qualified health centers, hospitals, pharmacies, health insurance providers, and public health in Michigan. Over the last 15 years, MiHIN has set the national standard for building health information networks in an equitable and sustainable manner.

Smile's HDF enables field leading next generation HIEs,offering best in class security, scalability, performance, composability and innovation acceleration tools. MiHIN will use Smile to future proof their modernization investment by building an open standards ecosystem and cloud native computing. Along with Smile's robust privacy and security certifications, its scalability allows for MiHIN to enhance services to its Michigan customers and fast track growth for MiHIN's national subsidiary HIE network operated by Velatura Public Benefit Corporation. MiHIN and Velatura will use its new FHIR advanced HDF from Smile to enable new and advance data sharing use cases and analytics services that will assist in the transformation of care and support Velatura's gateway hub as part of the national Patient Centered Data Home (PCDH) initiative.

"Enabling meaningful health data sharing hinges on open standards, freeing information from silos and fostering seamless integration between data and care," said Dr. Tim Pletcher, Executive Director of MiHIN. "Smile's steadfast dedication to open standards perfectly aligns with MiHIN's unwavering drive to establish a forward-looking and market-responsive HIE, facilitating the seamless integration of clean, actionable data, real-time quality measures, point-of-care clinical insights, and more."

MiHIN had to consider many necessary attributes when planning the modernization of its HIE and how Smile could support the transformations. Smile's event driven design was a requirement to enable real-time data exchange and updates. MiHIN also needed Smile's open standards-based platform to ensure seamless interoperability between the healthcare ecosystem stakeholders and data utilizers.

"Quality healthcare requires quality data and insights to ensure positive patient and population health outcomes. MiHIN's use case factory and equitable business models are a perfect match for our FHIR data platform to ensure the safe, just-in-time, delivery of contextualized information wherever the patient chooses to get their care. This move ensures that they can scale with growing data volumes due to increasing demands as they grow with Velatura," said Shane McNamee, MD, Chief Growth Officer, Smile Digital Health. "A next generation HIE will significantly improve healthcare data exchange and overall patient care. We're proud to play a crucial part in MiHIN's continuing digital transformation".
Mary Lantin, General Manager of Availity Clinical Solutions, commented: "So many of today's, and tomorrow's, critical healthcare initiatives require the use of FHIR data. As a long-time technology partner to MiHIN, we are delighted to continue to support MiHIN's best of breed FHIR strategy in cooperation with Smile Digital. Availity Fusion for clinical data upcycling, and proven and scalable FHIR conversion and FHIR streaming, ensures that data that is delivered to patients and providers is the highest quality possible".

For those interested in more details on modernizing an HIE through FHIR open standards, contact Smile Digital Health, or book a meeting to chat at Civitas.

About Michigan Health Information Network Shared Services
The Michigan Health Information Network Shared Services (MiHIN) is Michigan's state designated entity for the technical, legal, secure, and private exchange of health information. Breaking down disparate and siloed data systems, the digital network is dedicated to transforming the healthcare experience, improving quality, decreasing cost and solving for health. MIHIN is a 501C3 non-profit, socio-technical collaboration that includes the State of Michigan, Health Information Exchanges, health systems, hospitals, care providers, behavioral health clinics, FQHC's, PIHPs, health plans/payers, pharmacies, post-acute care, hospices, and the Governor's Health Information Technology Commission. For more information, visit here.
Read the full press release here.
Follow us on social: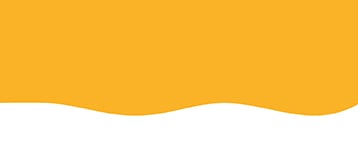 Smile Digital Health and HealthLX Announce Partnership and Provide Two Innovative FHIR Solutions
Smile and HealthLX collaborate...
Read More >>
Recent Posts