Let's Take a Trip Back to Spring
On May 15th and 16th, Smile hosted its first-ever hybrid edition of the Intelligent Health Data (IHD) Symposium.

Working as Smile's media representative, it was a pleasure to see the 200+ IHD participants arrive at the venue bright and early to get their breakfast, settle in and prepare for a full day of networking and speaking sessions. Looking back, this in-person element made IHD particularly special, as the Tiff Bell Lightbox fostered the perfect space for IT's most brilliant minds to openly discuss their thoughts on data innovation and collaborate on how to best use their influence to revolutionize how we examine healthcare.

Smile's CEO, Duncan Weatherson, led the first session of the day. During his opening keynote, Duncan summarized the driving philosophy of IHD as he spoke on the importance of global collaboration in health IT and how it can be used to elevate the overall efficacy of the healthcare sector:

"We have speakers from Canada to the US, as far away as Australia to Germany, all of whom have something very brilliant to offer and insights that are going to be helpful for us as we move forward delivering care and delivering the implementation of health information records... the gambit of capability is very large, and we're fortunate to get to talk about that."

Following Duncan's opening keynote, Deputy Premier Slyvia Jones took the stage and delivered an amazing speech about Ontario's five-point plan to strengthen the healthcare workforce and stabilize the health system by providing faster access to care across the province. After the combined contributions of Duncan and Deputy Premier Slyvia Jones, there was a palpable sense of excitement present throughout the auditorium that was truly inspiring to see. What made it even better was that everyone's anticipation was met with an abundance of informative speaking sessions that touched on a variety of health IT topics ranging from "National Compliance and FHIR Conformance" to "Wearables On FHIR" to "Artificial Intelligence (AI)-based Early Suicide Detection."

One session I thought really highlighted the eclectic range of knowledge available at IHD was "Getting Real Change From AI" led by Joshua Tamayo Sarver, who spoke on how organizations can practically apply groundbreaking AI technology in healthcare.

In his speaking session, Joshua explained how for the true impact of AI to be felt, it required practical implementation strategies that would allow its functionality to be easily utilized by all of its stakeholders in healthcare. This perspective was a breath of fresh air on the topic as it provided valuable knowledge on the importance of robust clinical processes like healthcare triage when it comes to efficiently deploying AI in the workplace.

Joshua outlined how AI is at its best when its usage is so seamlessly embedded in an organization's processes that its functionality is barely perceptible:

"When AI is cool, it's second best. When AI is invisible, it creates radical change."

He went on to further explain that while fully concealing the use of AI is extremely difficult, one way organizations can effectively integrate AI into everyday processes is through Anthropomorphising their Artificial Intelligence:

"Anthropomorphising Artificial Intelligence in the setting of implementation is a great opportunity to make the technology easy for people to adopt into their normal routines."

It was insight like this that made IHD a truly intellectually enriching experience, as participants could hear experts like Joshua provide a career's worth of wisdom, all in a concise 45 min speaking session.

Another speaking session that perfectly captured the breadth of expertise available at IHD was Atila Farkas and Alan Lau's talk on the "Pan-Canadian Interoperability Roadmap." During this speech, attendees learned about the Pan-Canadian Interoperability Roadmap, which is a roadmap that outlines how interoperability will be strategically developed in Canada over the next five years.

In this session, Alan and Atila highlighted how Canada's health systems leader's conservative appetite for data exchange change has influenced their team's interoperability deployment strategy over the next five years.

More specifically, Alan said that health systems across all jurisdictions have had the following response when it comes to interoperability adoption:

"We're not interested in investing lots of time and money in addressing underlying infrastructure that's years out from us accruing or realizing value. What we want is to focus on low-hanging fruit and tackle immediate priorities so that we're not invested in long-term projects."

In response to this, Alan and Atila's team put together a top-down and bottom-up approach that focuses on immediate initiatives instead of unearthing the foundational building blocks of an organization's data exchange infrastructure. This way, when they tackle those immediate projects, the building blocks associated with those initiatives will also mature and drive pan-Canadian interoperability forward over time.

Alan articulated this strategy using the following analogy:

"Think of your house or condo that you live in; all of your building blocks are really what's behind your four walls, that's your insulation, your plumbing, your electrical, all the stuff when you're doing a renovation nobody really cares about, you leave that stuff to your contractor. Everyone focuses on the marble countertops, the dual vanity, and all that good stuff…So it's the same analogy here (pan-Canadian interoperability). Jurisdictions have said we don't want to open walls and replace foundational plumbing; they want to highlight the principal room, bathroom or kitchen they want to renovate, and over time that's how they will collectively progress all those building blocks."

Sitting in on Alan and Atila's speech reminded me how valuable the knowledge sharing at IHD truly is, as I felt very fortunate to hear two highly respected experts speak on the problem-solving techniques they're using to extend the impact radius of data innovation in healthcare.

Overall, this eclectic range of speaking sessions kept attendees enthusiastic and engaged throughout the day, as every hour, participants were presented with a fresh opportunity to learn something that could improve their understanding of how to participate in data innovation in healthcare.

Once a session was concluded, it was capped off with a productive Q&A segment that allowed its listeners to investigate the most intriguing portion of each session with a series of thought-provoking questions.

However, while the topics were engaging and informative, the enjoyment of IHD was far wider than just its speaking sessions. Throughout the day, attendees were also encouraged to chat with fellow IHD participants, which resulted in enriching networking sessions that brought forth a palpable sense of collaborative energy throughout the whole convention center.

These networking sessions were a high note of IHD, as it was awe-inspiring to see so many key thought leaders in health IT come together to discuss and learn from each other's expertise, all with the ultimate goal of #BetterGlobalHealth.

For this reason, IHD served as a pleasant reminder of the meaningful impact in-person events can have on advancing thought leadership in the healthcare sector.

If you're interested in attending other thought leadership events like IHD, visit our Webinar and Events page on the Smile Digital Health website to learn more about our next event and how you can attend!
Follow us on social: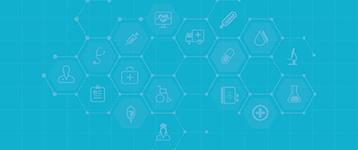 The Urgent Need for HL7® FHIR® Adoption
Healthcare depends on the timely sharing of information...
Read More >>
Recent Posts