Pinpointing Patient Frustrations in Healthcare
In February 2023, Smile Digital Health commissioned Forrester Consulting to capture pertinent provider data on Fast Healthcare Interoperability Resources (FHIR®) adoption in healthcare. As a result, Forrester conducted online surveys with 145 senior-level interoperability leaders across the US healthcare sector to quantitatively understand their perspectives on open standards. From that study, over 70% of survey participants reported significant patient frustration due to their organization's limited data exchange functionality. More specifically, patients expressed considerable frustration towards their limited access and autonomy over their personal medical information as they moved through the patient treatment workflow.

Unfortunately, this frustration points to the existence of disruptive data silos that are continuously holding back the efficacy of the medical sector by limiting the optimized flow of data between patients, payers and providers. However, while on the surface, these findings can seem like a bleak assessment of patient frustration in medicine; they can also be used as a roadmap to instruct providers on how best to improve their quality of care and bottom line.
Saying this, we must examine the patient frustration numbers from Forrester's study in greater detail to effectively unearth the valuable insight that lies beneath the surface of their data.


Analyzing Forrester's Survey Data
When Forrester asked their survey participants, what are their top expectations and frustrations pertaining to interoperability?" a majority of participant's responses echoed the following statements:
75% strongly agreed patients are frustrated about receiving duplicative and/or disruptive care, e.g., prescriptions of contraindicated medicine resulting in an adverse drug reaction, a duplicate medical record missing a patient allergy or containing a missing or incorrect blood type resulting in unnecessary blood work.

72% strongly agreed patients are frustrated that their healthcare providers lack a complete view of their health context/history.

79% strongly agreed patients are frustrated about having an incomplete view of their care.

77% strongly agreed patients are frustrated by having to repeat the same information.

72% strongly agreed patients are frustrated by the lack of transparency (e.g., into pricing)
One notable trend is that every Forrester statistic reflecting respondents' agreement with top patient expectations and frustrations registers above 70 percent, which speaks to the significant disenchantment felt towards the current data framework of healthcare.

Why is this important?


Look To The Stars
The answer is Star Ratings. Organizations can significantly improve their bottom line by attaining an exemplary Star Rating. Star Ratings are an industry standard survey tool that tracks a health plan's performance by compiling various medical data ranging from Member Experience, Member Complaints, Customer Service and several other criteria. The Center for Medicare and Medicaid Services (CMS) then uses that data to generate a Star Rating that directly affects an organization's eligibility for bonus reimbursements (must receive 4 of 5 stars or above).

The higher the Star Rating, the more capital health plans can receive from the government. This revenue is then doled out through bonuses and rebates that enable plans to invest in innovation, home-based care, risk stratification, care management, wellness programs and telemedicine.

Saying this, providers who pay attention to their patient's frustration regarding limited data exchange functionality raise their chances of receiving a high Star Rating that could result in significant benefits for their organization.

This blog will explore those benefits and explain how responding to Forrester patient frustration data can help providers increase their Star Rating, resulting in increased bonus reimbursements, decreased financial penalties and elevated patient enrollment numbers for their organization.

First, let's explore how responding to interoperability frustrations can help healthcare organizations generate more significant revenue by receiving increased CMS reimbursements.


Increased Bonus Reimbursements
One critical piece of criteria the CMS uses to assess health plans is Patient Experience. Worth 22% of the overall weight in calculations, it is a crucial metric to achieve the 4 out of 5-star benchmark needed to qualify for financial reimbursement. Provider's Patient Experience scores are based on the following criteria:
Care Transition

Communication with doctors

Communication with nurses

Responsiveness of hospital staff

Cleanliness of the hospital

Quietness of the hospital

Communication about medicines

Discharge information

Overall rating of hospital

Willingness to recommend hospital
It's important to note that limited data exchange functionality can negatively influence all the criteria listed above. However, the value of robust data exchange holds extra weight when considering that Communication with doctors, Communication with nurses, Communication about medicines, Discharge information and Care transition are all aspects of healthcare that patients reported significant frustration with in the Forrester study.

Saying this, providers should address those patient frustrations by prioritizing robust data exchange as it will allow them to consistently achieve the high numbers required to score well in the Patient Experience category.

This prioritization should also be done urgently, given patients don't view disconnected medical information as an acceptable shortcoming to their healthcare experience. Forrester's study corroborates this sentiment, as 79% of patients reported feeling frustrated about having an incomplete view of their care.

For healthcare organizations to consistently receive bonus reimbursements, they must make urgent and conscientious changes in favour of interoperable data exchange to receive high-quality care ratings from their patients. That said, once an organization gets a high Star Rating, the financial benefits don't just stop at reimbursement. Providers also avoid the sunk cost attached to receiving low Star Ratings that cause financial penalties from the CMS.


Avoiding Low Satisfaction and Low Star Ratings
Organizations can receive a low Star rating (2 out of 5 stars or less) when more than 28% of their members choose to leave their health plan. Once a health plan receives a 2-Star Rating, they become open to financial penalties from the CMS.

In short, circumventing the 28% turnover metric will be extremely hard if organizations don't embrace interoperability, as patients have reported in staggeringly high numbers that they expect their providers to possess the data exchange functionality synonymous with open standards platforms like FHIR. More specifically, it was reported in the Forrester study that 81% of patients increasingly expect to be able to manage their healthcare continuum across different devices and channels (e.g., web, mobile).

This is extremely important as "technological inconvenience" has been listed as one of the leading reasons patients leave a physician's practice. Therefore, providers must prioritize data exchange innovation within their organization to avoid dealing with patient turnover and the corresponding financial penalties associated with a low Star Rating.

Additionally, prioritizing interoperability will give healthcare organizations the credibility to increase patient enrollment numbers, resulting in increased revenue.


Increased Patient Enrollment to Increased Revenue
A high Star Rating positively affects an organization's enrollment numbers in two ways. Firstly, it allows providers to increase their retention rates as patients who continuously seek the best care will feel content staying with their provider after seeing them consistently receive high Star Ratings. Secondly, it increases enrollment of new patients as potential enrollees will become more willing to sign onto a new health plan that is made credible with a dependably high Star Rating.

Even better is that patient retention and enrollment become a much more effective method of revenue generation when prioritized during times of rising patient frustrations like the ones highlighted in the Forrester study. This is because providers who address patients' prevailing interoperability concerns will mitigate their chances of experiencing patient turnover while also attracting the growing number of patients leaving their own plans because they no longer wish to settle for limited data exchange.

During a period when patient frustration is at an all-time high, proactive providers who look to stand above the rest will attract more patients than ever as they look for reliable, flexible and effective quality care.


Conclusion
In short, FHIR gives providers the interoperable functionality to address all the most pertinent patient concerns highlighted by Forrester. Organizations that adopt FHIR will set themselves away from the pact, allowing them to receive higher Star Ratings that increase their revenue over time. To ensure one's health plan boasts the most effective data exchange functionality needed to address patient interoperability concerns, partner with a FHIR expert who has been there from the beginning. Get in touch with a friendly Smile expert today to learn more about our purpose-built solution.
Follow us on social: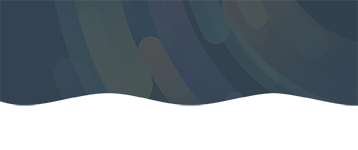 Engage Trusted Interoperability Platforms And Partners To Unlock True Innovation
Smile commissioned Forrester Consulting...
Read More >>
Recent Posts