Smile Digital Health's Prior Authorization Integration Suite streamlines the Prior Authorization (PA) process, alleviating burdens and delays and enhancing ease, trust, speed and confidence for Payers, Providers and Patients.
How Smile's ePA Solution Turns Burden into Benefit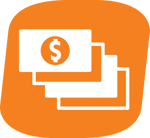 The PA requirement in US healthcare has been a source of frustration for Providers, Payers and Patients. A survey by the American Medical Association found that 93% of physicians reported care delays, and 82% reported care abandonment from PA. On average, it costs providers $13 dollars to manually submit a PA request.
Fast Healthcare Interoperability Resources (FHIR®)-based interoperable electronic Prior Authorizations (ePAs) support the complete and relevant data sharing required for real-time decisions and faster medical necessity determinations. Our solution:
✔︎ Increases provider satisfaction through real-time determinations and auto approvals,
✔︎ Ensures clinical appropriateness through EMR/EHR agnostic clinical data fetch that reduces case review times,
✔︎ Improves case turnaround times, compliance and inter-rater reliability.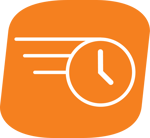 Trust Smile's FHIR Experts
Smile Digital Health's ePA, the Prior Authorization Integration (PAI) Suite, is an industry compliant solution.
✔︎ Smile Digital Health consistently contributes to the implementation guides (IGs) strongly recommended in mandates, notably the Da Vinci Project.
✔︎ As such, our PAI Suite is consistent with the Da Vinci Implementation Interoperability Standard, enabling Providers to inquire and submit PAs from their EMR.
✔︎ Our PAI Suite complies with current and future mandates issued by the PA Center for Medicare & Medicaid Services (CMS).
Real-World Benefits for Your Organization
✔︎ Our PAI Suite enables Providers to receive real-time responses from their Payers in 15 seconds or less; a tremendous improvement from the standard 2-14 day turnaround.
✔︎ Providers that leverage ePAs can reduce their submission cost by $9 or more per case. Visit our Provider Info sheet for more details.
✔︎ Payers can realize cost savings with more than 70% reduction in case review burden. Visit our Payer Info sheet for more details on benefits.
✔︎ Improved member and provider satisfaction achieved by reducing or eliminating low-value manual processing that results in process delays.
Total Package for the CMS Proposed Rule
Smile Digital Health offers a complete answer to all mandates included in the CMS-0057-P Proposed Rule (2026 Rule), due to our consistent commitment to following all recommended IGs and mandated standards. It includes: Patient Access API, Provider Access API, Payer-to-Payer Solution, and Prior Authorization Solution.
In addition, Smile has received the Patient Access API: US Drug Formulary Certification, Provider Directory API certification and Patient Access API: Patient Clinical Data Badge Certification, certifying our Patient Access API and Provider Access API.
Looking to go-live rapidly with a fully managed solution? Smile offers Managed Services. It's the solution that provides you efficient implementation, operation and support services, allowing you to focus on your business, not IT maintenance.
Need additional support during implementation? Click here to learn about Smile's Premium Support and Professional Services Packages, for all your technical support needs.