Understand your members' needs like never before, then put that data to work. With deeper clarity into patient health records, you can develop innovative services and help them live healthier and save money. We think any data solutions should fit seamlessly into patients' lives — and their care.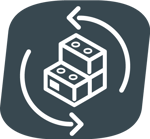 Stay ahead of the curve with sharper analytics.
Identify healthcare trends, then connect with the data you need to respond to them. Whether community health concerns or global pandemics, you'll have clear, unique perspectives of the impacts on your members and your ecosystems. Open-source data means you'll be able to scale between specific priorities and the big picture with ease.
Share seamlessly, accurately and securely.
Smile helps ensure your stakeholders have the data they need at their fingertips. Of course, interoperability doesn't mean an open door. You'll be able to monitor, authorize and audit with greater ease than ever.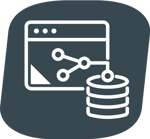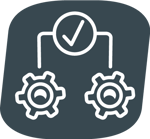 Build once. Use everywhere.
Even the smallest implementation can grow into something incredible. Our approach ensures the work can scale up, down, left or right to suit the landscape and your needs. Smile solutions are built to be interoperable at every level to embrace the reality today and the possibility tomorrow.
Innovation isn't a mandate. It's a choice.
Interoperability and access aren't just requirements, they're keys to new value. As a leader in FHIR implementations since the beginning, Smile helps turn the shift to FHIR into a foundation for better member experiences and better care. Innovation doesn't have to be painful.