October 13, 2022
Value-based care (VBC) is a concept first proposed by Michael Porter and Elizabeth Teisberg in their 2006 book called "Redefining Health Care: Creating Value-Based Competition on Results."

As the industry moves towards a VBC model versus the standard fee-for-service one, organizations will need to understand the related terminology. This list of acronyms will help you as your company transitions from your existing model to VBC. For those merely looking to familiarize themselves with VBC terms, this will also be an asset for you.
General Terms
VBC
Value-Based Care
VBC is a payment, reimbursement and incentive model that focuses on the quality of care provided to a patient. It is considered an alternative to the older, fee-for-service model of reimbursement for healthcare services. In the VBC model, value is calculated by gauging health outcomes against the cost of delivering care. The successful implementation and widespread adoption of the VBC model relies on compiling, reconciling and appropriately communicating data sets based on quality, timeliness and appropriateness of care across the continuum of care. Up until now, the current state of interoperability in healthcare made it virtually impossible to adopt a VBC model, however with the recent push towards the use of the FHIR standard, there's renewed interest in the VBC.
FFS
Fee-for-Service
FFS is a payment, reimbursement and incentive model based on billing per visit, regardless of the quality, timeliness or appropriateness of care delivered. It is a quantitative model that doesn't include coordination of care, so individual, independent visits are billed as separate units. FFS tends to lend itself to sporadic care where VBC is better at managing long-term conditions through holistic care and treatment plans.
SDoH
Social Determinants of Health
SDoH are the non-medical factors that affect a person or population's health outcomes. They are often not clinical in nature, but greatly influence understanding and accessibilities of health. They include, but are not limited to:
Social, cultural or economic situations,
Access to safe and affordable housing
Job, income, water, food inequities
Discrimination of race, gender orientation, sex etc
Access to education
Social determinants can be as equally - if not more important - for influencing health outcomes than healthcare or lifestyle choices. Making the transition to a patient-centered, value-based healthcare system requires a robust healthcare data infrastructure to increase interoperability and support care coordination. This includes collecting information on SDoH to ensure maximized care coordination and and integrate the substantial providence-based research to the real life and context of the patient.
Acts and Organizations
ACA
Affordable Care Act
Commonly known as 'Obamacare', ACA is a comprehensive healthcare reform law that expands Medicaid coverage and is meant to support innovative cost-efficient delivery of healthcare to populations.
ACO
Accountable Care Organization
ACOs are a volunteer group of medical professionals who are responsible for coordinating high quality care (the right care at the right time) to Medicare patients while managing spend wisely. ACOs attempt to establish value-based reimbursements by tying payments to quality instead of quantity.
CMS
The Centers for Medicare & Medicaid Services
CMS is a governing entity within the US Department of Health and Human Services (HHS) that oversees critical healthcare programs. They manage Medicare, Medicaid, the Children's Health Insurance Program (CHIP), and the state and federal health insurance marketplaces. CMS mandated rules to support the creation of a full-scale FHIR-based data exchange network.
HEDIS
Healthcare Effectiveness Data and Information Set
HEDIS scores provide performance measures for health plans that regulators and consumers need to assess and compare plan value, and hold plans accountable for their performance. HEDIS scores are used by the CMS to calculate financial incentives for commercial and public payers on their Medicare Star Ratings.
Technical Components
HL7®
Health Level Seven
HL7® is a standards development organization who administers the creation of healthcare standards, including FHIR. They build the process, the governance framework and organize events where volunteers around the world gather to contribute to open standards.
FHIR®
Fast Health Interoperability Resources
FHIR® is a specification standard for exchanging healthcare information electronically. It enables interoperability by ingesting large volumes of data from disparate sources and converting it into usable, understandable, searable information, that is liberated and can then be exchanged in near-real time. This technology enables the adoption of VBC now, more than ever before.
CDA
Clinical Document Architecture
CDA is a popular, flexible markup standard developed by HL7 that defines the structure of certain medical records - such as discharge summaries and progress notes - as a way to better exchange this information between providers and patients.
CQL
Clinical Quality Language
CQL is a human-readable language standard structured enough to simplify the electronic sharing and manipulation of healthcare data. CQL logic is standardized, transparent and consistent, making it valuable in Clinical Decision Support (CDS) and Electronic Quality Measures (eCQM) reporting, as well as HEDIS audit precision. It is the adopted language standard for CMS.
CDS Hooks
Clinical Decision Support Hooks
CDS Hooks is an HL7 published specification for clinical decision support. It allows clinicians to receive relevant patient data at the appropriate time within the context of the EMR.
De-Dupe
De-duplication
De-dupe is a process of eliminating duplicate copies of data and reducing storage capacity.
MDM
Master Data Management
MDM is the discipline of maintaining a single source of truth for enterprise data. This means that a system exists to ensure the uniformity, accuracy, and consistency of an organization's shared data assets. MDM is crucial for healthcare interoperability to exist. Without MDM, patient records risk duplication, deletion, or deadly errors.
Follow us on social: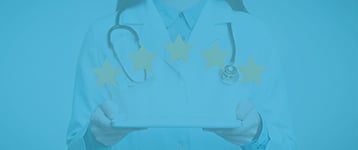 Reaching to the Stars
The role interoperability and FHIR play in improving STAR ratings...
Read More >>
Recent Posts