TORONTO, ON – December 20, 2022 – Smile Digital Health, a leading FHIR® health data fabric and exchange solutions provider, announced today its recent achievement of Standardized API for Patient and Population Services §170.315(g)(10) certification from the Office of the National Coordinator for Health Information Technology (ONC). The (g)(10) facilitates a near real-time data exchange between providers, health plans and patients, and mandates the patients' right to access their data. As a company focused on delivering better global health through open standards, Smile Digital Health understands the importance of this regulation to move towards greater health system interoperability and in turn better patient care.
The (g)(10) mandates the use of HL7® FHIR as the standard to support the ONC interoperability strategy. Smile Digital Health's data fabric platform is powered by FHIR with the company having a longstanding wealth of knowledge and expertise on these standards. Completing the (g)(10) certification puts Smile Digital Health in an even better position to support their customers looking to meet and maintain legislative compliance. Smile Digital Health chose the Drummond G10 FHIR API+ program to ensure that its customers' solutions are compliant and certified with the latest CMS regulations.
"Drummond's ONC-approved G10 FHIR API+ certification program gives FHIR implementers comprehensive development, testing and certification tools to meet ONC and CMS FHIR requirements and recommendations. We congratulate Smile Digital Health on its (g)(10) certification," said Ryan Patano, Drummond president and CEO.
Smile Digital Health passed the following tests in achieving the certification:
Standalone Patient App - Full Access

SMART on FHIR Discovery

Standalone Launch with Patient Scope

OpenID Connect

Token Refresh

Unrestricted Resource Type Access
"The healthcare industry is on the cusp of a digital transition built on innovation supported by evolving open standards legislation. Smile Digital Health invests the time and energy into achieving certification, as we have done with the (g)(10), because we see the intrinsic value in standards," said Duncan Weatherston, Chief Executive Officer, Smile Digital Health. "We are a company that is driving transformation within the healthcare industry, and we lead this effort by maintaining best practices to support our customers' health data modernization journeys."
About the Office of the National Coordinator for Health Information Technology (ONC)
The ONC promotes advancements in healthcare through regulations such as the Final Rule § 170.315(g)(10) for enhanced interoperability, also known as the "(g)(10)". These regulations implement the interoperability provision of the 21st Century Cures Act.2 and require the FHIR standard to help enhance information sharing between patients, payers, providers and EHR vendors.
Read the full press release here.
Follow us on social: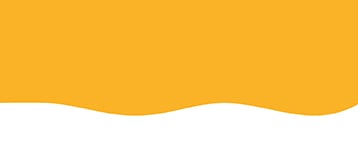 Shane McNamee of Smile Digital Health Named 2023 FedHealthIT100 Award Recipient
Smile Digital Health Celebrates Dr. Shane...
Read More >>
Recent Posts