Collaboration Will Help Innovate and Transform the Health IT Landscape
TORONTO, ON – March 3, 2022 - Smile CDR Inc., a leading provider of health data and integration solutions, today announced its health data and interoperability platform is now available on Amazon Web Services (AWS), the leading cloud infrastructure. With this collaboration, payers and providers looking to develop their Fast Healthcare Interoperability Resources (FHIR®) capabilities on AWS can now simultaneously deploy Smile CDR to help lower costs and innovate their technologies faster.
"Working with third-party applications is crucial for the advancement and ultimate success of healthcare IT," said Duncan Weatherston, chief executive officer, Smile CDR. "This relationship with AWS signifies a huge step towards achieving this goal by simplifying the interoperability process between various data platforms and allowing for better health journey outcomes between patients, providers and health systems."
Under the Centers for Medicare and Medicaid (CMS) Final Rule enacted last summer, U.S. government health plans must have a patient access application programming interface (API) to provide patients user-friendly access to their records anytime they need it. The Smile CDR program has end-to-end functionality embedded to support the mandate, helping patients and providers with care coordination in the most user-friendly and intuitive ways possible. As an AWS Partner Network (APN) Partner, Smile CDR will be able further ease the burden customers face in meeting the CMS mandate deadlines.
Additionally, with the ability to now deploy on AWS, Smile CDR is further reducing the IT barrier between information and care by streamlining and condensing the use of multiple services. Clients with existing AWS accounts can now subscribe to Smile CDR and new clients looking to engage both platforms have the convenience of a two-in-one cloud experience, with the peace of mind knowing thorough performance testing has confirmed seamless coordination. As the relationship evolves, clients can expect additional Smile CDR solutions on AWS.
For more information, check out the full press release here.
Follow us on social: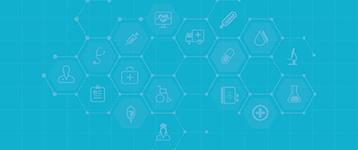 The Urgent Need for HL7® FHIR® Adoption
Healthcare depends on the timely sharing of information...
Read More >>
Recent Posts