Smile Digital Health and our cloud partner, ThinkON, are very proud to be a part of this very innovative and meaningful project at CANet (Cardiac Arrhythmia Network of Canada).
CANet is piloting wearable devices that transmit electrocardiogram (ECG) data into their cloud-hosted Clinical Data Repository to help doctors and patients track atrial fibrillation episodes, thereby providing patients with personalized health care delivery, empowerment, and ownership to co-manage their health with easily accessible medical information and personalized care plans at their fingertips.
Dr. Dimitri Popolov, Research Systems and Data Manager at CANet says, "Simpatico [Smile CDR] and ThinkOn… allowed us to progress extremely quickly because the CDR we are using ensures interoperability as well as compliance with the most stringent privacy and security requirements, allowing us to concentrate on creating value."
Our heartfelt thanks to the team at CANet for their excellent work! Read the press release now.
Follow us on social: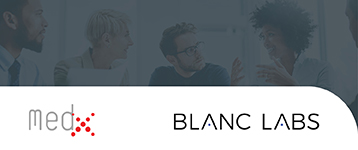 Collaboration between Smile CDR, MedX and Blanc Labs
Teledermatology is a subspecialty of dermatology that MedX and Blanc Labs...
Read More >>
Recent Posts