Smile CDR 2018.11.R01 has been released! This release is codenamed "Food".
This release features a number of enhancements, including:
Support for the SMART Cross-Organization Data Access Profile has been added to the authorization layer. This specification allows third part systems to perform an SMART/OAuth2 authorization process using a signed JWT that asserts the identity of the user rather than requesting a direct login. This is useful for B2B exchanges where the uer identity should be shared but not validated by Smile CDR. You can learn more about this specification at the following link.
Inbound and Outbound Security modules all now have support for callback scripts that allow added processing and authorization rules to be added on. The callback API has the ability to make authorization decisions, add/remove permissions from the session, notify third-party systems, etc. See the individual module documentation for more information.
A large number of enhancements have been added to the HL7 v2.x inbound and outbound converters. These enhancements consist of new fields and segments, and enhanced processing for several message types.
Support for custom operations (e.g. $foo) has been added to the FHIR Gateway module.
A new operation has been added that allows for manual triggering of Subscriptions based on data that is already stored in the database. This can be useful for correcting errors, testing subscriptions, or retroactively applying subscription logic to pre-existing data.
A number of bugfixes and minor enhancements have also been included. See the changelog for the complete list: https://smilecdr.com/docs/current/introduction/changelog.html#smile-cdr-2018-11-r01-food-
This release was co-released with HAPI FHIR 3.6.0 and also features all enhancements and fixes found in that release.
The next Smile CDR and HAPI FHIR release cycle will be codenamed "Gale" and is scheduled for February 2019.
Smile CDR Documentation:

Follow us on social: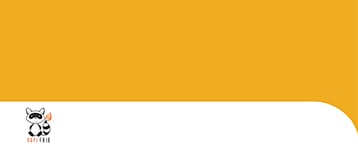 HAPI FHIR 3.7.0 and Smile CDR 2019.02.R01 Release Webinar
We've worked hard to implement enhancements to support your FHIR projects...
Read More >>
Recent Posts