Smile Digital Health's very own CTO and Head Geek James Agnew will be returning to Amsterdam for FHIR DevDays Europe, running from November 20-22nd!
DevDays is an event for IT professionals in healthcare to learn about FHIR in a collaborative environment. It offers a chance to work with the specification surrounded by others doing the same thing, side by side with experts to answer any questions.
The three pillars of DevDays are learn, code and share. To that end, the event offers tutorials, hands-on sessions, presentations and keynotes.
You can catch James, along with co-presenter Mirjam Baltus, presenting a Java developer track session on November 20th. James and Mirjam will introduce the FHIR API and help participants build their first FHIR client!
James will also be running an advanced tutorial on Interceptors and Subscriptions in HAPI FHIR on November 21st, with a particular focus on the recent updates in version 3.8.0 (Hippo) and how the new interceptor framework and rewritten subscription module can be leveraged to generate event notifications.
See you there!
Follow us on social: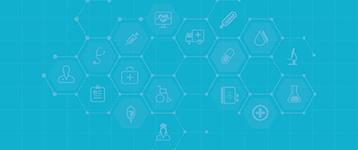 The Urgent Need for HL7® FHIR® Adoption
Healthcare depends on the timely sharing of information...
Read More >>
Recent Posts