Thank you for joining us to learn about Digital Transformation in the Payer Market, here is an overview of some key topics discussed in the webinar.

If you couldn't join us, or just want to watch the webinar again, you're in luck. You can watch it below.
Consumer experience drives many business decisions today. This discussion, between Cait O'Donnell PHD and Vishal Malik, both from Smile CDR, and Kendra Obrist of Point-of-Care-Partners, hosted by Christopher Ford Associate Vice President Payer Solutions and Marketplace at Smile CDR, hones in on what digital UX means for healthcare payers.
Health plans are not immune to the importance of member experience. Consumers want higher value and convenience from their data, they expect to engage with a business and receive high quality service in a timely fashion. Where does member experience sit as a priority for payers and what does this look like for differing plan types?
The speakers outline these points, noting that commercial plans need to focus on making employees happy so employers choose them. The Medicare consumers have become a technologically savvy generation that wants digital member experience and Medicaid's goal for digital member experience is to drive quality care.
The panel concludes by discussing opportunities to define member experience in terms of regulations and making data accessible, as well as tech solutions to provide optimal member experience and closes with a short Q&A.
Follow us on social: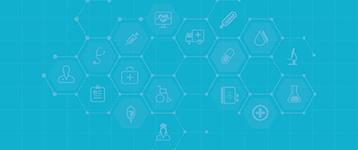 The Urgent Need for HL7® FHIR® Adoption
Healthcare depends on the timely sharing of information...
Read More >>
Recent Posts