April 2021



KLAS Research features Smile Digital Health on its April 2021 Spotlight Report
See what our clients say about us (HINT: they've given us a Grade A rating) as we help them meet CMS mandates and innovate to support health data interoperability.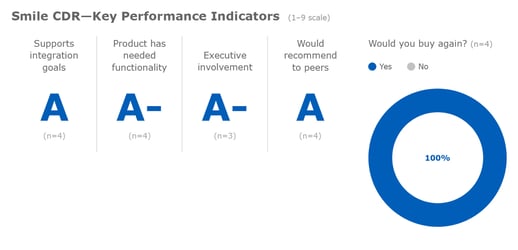 The CMS regulations, aimed at increasing the interoperability of personal health data, have prompted the healthcare industry to look at new ways of facilitating external information sharing. This report offers a first look at Smile, a fast-moving, healthcare-specific solution provider that has recently delivered interoperability solutions to payer and provider customers to help meet mandates and prepare for future innovation.
Key Findings Include:
Smile Customer Experience: An Initial Look
Strengths and Challenges
KLAS' Points to Ponder
Smile Digital Health: Company Profile at a Glance
Solution Technical Specifications

Download this KLAS report today to access Smile client feedback as well as insights from Mike Davis, HCIT Market Research and Analyst expert.