Improving Outcomes for Dialysis Patients with a Global Leader in Renal Care
CASE STUDY
Highlights
---
Improved outcomes for over 300,000 dialysis patients

Newly created patient care application adopted by over 40,000 clinicians and used in over 150,000 treatments per day

Achieved 5-star renal care rating from CMS (improved from 3 stars)

Developed and deployed patient care application in record time using FHIR and API standard

Created an infinitely scalable digital platform for one of the world's leading dialysis healthcare providers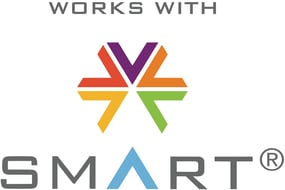 Provider Outline
---
An estimated ten percent of the global population is affected by chronic kidney disease (CKD), and many millions die each year due to a lack of access to timely, adequate, affordable, and appropriate medical care. More than 2 million people worldwide currently receive treatment for CKD, in the form of dialysis or kidney transplant, and this number continues to grow steadily each year.
---
Kidney disease is one of the top 20 leading causes of death around the world today and has some of the least promising outcomes among patients receiving treatment for chronic health conditions; mortality rates for patients receiving treatment for CKD are as high as 20% in just the first three months of the initiation of treatment.
---
These staggering figures and the rising incidences of kidney disease throughout the world are the motivation behind our partner's unwavering commitment to exceptional patient care and continuous innovation, and the catalyst behind the development of the patient care application.
Smile Digital Health was thrilled to partner with a global leader in renal care to develop what would come to be the next generation of data-driven patient care for dialysis patients. Together with Smile, our partner developed a SMART on FHIR-based digital platform and mobile/desktop application which allow for integrated data sharing across multiple care teams and systems, enabling for speedier assessments and treatments of patient dialysis access ports, and therefore enhancing patient outcomes across our partner's care network.
The Challenge
---
Since 1980, the global prevalence of diabetes in adults aged 18 years and older has risen from 4.7% to more than 8.5%. That equates to more than 422 million people worldwide living with diabetes, of which a large percentage will go on to develop end-stage renal disease (ESRD). For one in three people living with chronic kidney disease, in developed countries alone, dialysis is a critical and ongoing component of their treatment.
---
"Kidney failure, leading to end-stage renal disease (ESRD) is invariably an irreversible condition, which for survival, typically requires renal replacement therapy - either dialysis or a kidney transplant. ESRD is associated with high mortality, morbidity, lower quality of life, high resource utilization and cost, thereby posing a substantial burden primarily on patients but also on families and society at large."
– Global Dialysis Perspective: United States, by Kidney360
---
Alarmingly, studies suggest that in the first 90 days of treatment, between 10% and 20% of patients will die. The leading cause of death in these patients is infection at the site of the dialysis access or 'port'. Unfortunately, preventing and managing infection of this site has traditionally been incredibly complex, with care teams and systems lacking the ability to communicate in real-time and make decisions based on accurate and timely data. The development of the patient care application sought to address the issues of patient care and patient safety through creating an enterprise-wide, FHIR-based digital platform and application.
The capacity to champion data-driven care innovations has always been one of our partner's key competitive advantages, and informs every aspect of patient care and experience, quality improvement programs, coordinated care delivery and care integration across their extensive network. As better care management leads to reduced infection rates and by extension, mortality rates, we aimed to develop not only an application but an entire digital platform which allows for multiple systems and teams to communicate and manipulate data in real-time in order to act quickly to treat dialysis access ports. The result was a SMART on FHIR application with end-to-end workflow capabilities which can be used by clinicians and broader care teams to more effectively manage a patient's care, infection risk, and by extension reduce the overall mortality rate of the treated population.
One of the most significant challenges faced during the development of the patient care application and data platform was to enable many different types of care teams to work together to achieve the best result for their patients. These include, for example, administration teams, ambulatory care teams, external vascular access centres, laboratories, medical officers, and those who need to complete reports and analytics based on the data. Each of these teams works with a different set of skills, systems, and knowledge bases. Needless to say, in the nuanced field of dialysis care — where patients encounter many different care specialists throughout their lives, often in life-threatening situations — the sharing of relevant and timely information is absolutely critical.
The Solution
---
The problem of sharing data across multiple care teams and systems is common throughout healthcare, particularly so in the highly specialized field of dialysis patient care. Not only did this solution need to solve the issue of incompatible, inaccessible, and untimely data, but it also needed to bridge the gap between clinicians, our partner, technologists, and wider care teams by creating a platform which was accessible to all, easily deployed and integrated into existing systems, and easy to use.
Initial research into this project highlighted the need for an enterprise- wide digital platform. Crucially, once the data model had been identified and mapping to FHIR had been completed, development count be accelerated by bringing in developers with little industry knowledge and simply referring them to openly available information about FHIR; therefore eliminating the need to source developers with highly specialized healthcare knowledge. Due to these factors, the patient care application was built and deployed in record time.
---
The platform deeply leverages FHIR to define workflow, define plan definitions and templates, and integrate each of these factors with an external BPM (business process management) engine (RedHat) which then executes the tasks created by the digital platform. Most significantly, the platform allows for a vast range of technologies to be integrated seamlessly to deliver value incredibly quickly.
---
In real-world terms, a typical trajectory of treatment for a dialysis patient is to initiate treatment with an external catheter before moving to a fistula (a permanent port) with the end-goal of zero risk of rejection by the body and therefore, virtually zero risk of infection at the site. By managing this process end-to-end through the patient care application and digital platform, significant improvements have been made in the outcomes for hundreds of thousands of renal care patients.
With over 40,000 clinicians now using the application, and over 150,000 treatments per day, the impact of the patient care application cannot be overstated. Further to significant improvements in mortality rates amongst patients, our partner has also seen a tremendous improvement in their CMS ratings. In the dialysis care space, renal caregivers are required to generate reports for CMS (CROWN reports) which result in a rating on their 5-star scale. These reports would previously contain a great deal of incompatible or missing data, which affected our partner's star rating. As a result of the app and digital platform development, their rating has risen from 3 to 5 stars. This is a result of data quality improvements and standardized workflow.
The infinitely scalable, interoperable patient care application and digital platform developed in partnership with Smile is a game-changer in the field of dialysis access care. This revolutionary digital technology gives kidney disease patients access to the most advanced and comprehensive dialysis care solutions available, thus improving not only life expectancy outcomes, but quality of life, for hundreds of thousands of renal care patients now and into the future.
Outcomes
---
The new patient care application had a dramatic impact on the users and the patients being cared for. These impacts include:
Widespread adoption of the new data platform and application by over 40,000 critical players in the healthcare service delivery field

Created standardized care protocols and allowed for seamless access to data across user networks including physicians and wider care networks

Designed to be future-proof, so that changes to EHR or other feeder systems will not affect functionality of the platform

Improved CMS rating from 3 to 5 stars thanks to advanced data collection and reporting functionality
SMARTTM and the SMART logos are trademarks of The Children's Medical Center Corporation. Used with permission. All product names, logos, and brands are the property of their respective owners. All company, product and service names used are for identification purposes only. The use of these names, logos, and brands does not imply endorsement.