More healthcare organizations are turning to FHIR®1 and Cloud-based hosting to achieve their digital transformation goals. Building out an Information Technology (IT) team and the infrastructure required for digital transformation comes with significant costs—costs that can be avoided with Smile Managed Services.
Discover your saving potential below. Please note, this is assumed for an organization with 1 million members and/or patients: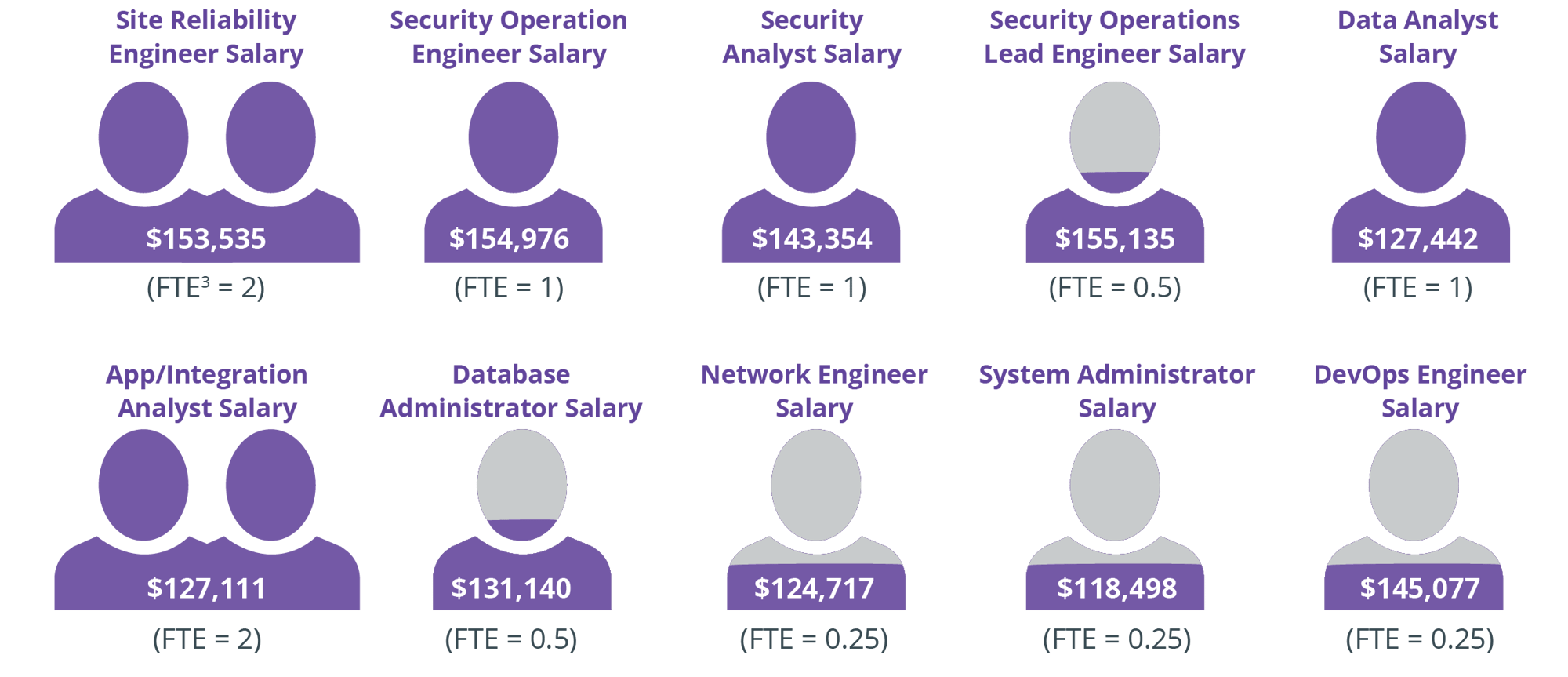 This results in a spend upwards of $2,450,000 annually to achieve a FHIR-based digital transformation.
Footnotes:
1. Health Level 7 (HL7®) Fast Healthcare Interoperability Resources (FHIR®)
2. AON Radford Global Compensation Data, benchmarks are filtered and compared to companies in the hospital/healthcare tech industry, with over 1,000 employees
3. Full-time equivalent
4. Average Pay-as-you-Go pricing from Cloud Service Providers like Amazon AWS, Microsoft Azure, with a million users and for 3 environments
5. Industry standard PMPY License Cost for FHIR integration platform